For sales managers, one of the biggest concerns is ensuring the timely assignment of leads to sales reps and quality response to prospects, which, if done successfully, makes a huge difference to the sales cycle and lead conversion rates.
Sales managers distributing leads manually based on skill, availability, and workload of the sales reps in Microsoft Dynamics 365 CRM can get overwhelmed with challenges like large teams, high lead volumes, inconsistencies in leads, or unavailability of sales representatives.
The sales process has many moving parts, including the sales team itself. Each team member has their own schedule and work capacity. Keeping track of these factors takes time and effort, and team members may overestimate their availability to take on new leads as they come in.
As a result, manual efforts don't just result in poor response times but also inefficient lead distribution, which hampers the sales cycle and customer experience. Which can result in you losing leads.
Microsoft Dynamics 365 CRM by itself offers very little when it comes to implementing an automated, business-specific, lead assignment and distribution system.
Look no further, Inogic's Lead Assignment and Distribution Automation, a 5-star rated Microsoft AppSource Preferred app, can assist sales managers in automating the process of assigning and distributing leads to sales representatives within Microsoft Dynamics 365 CRM. The tool uses predefined rules and criteria to automatically assign leads to the right salesperson, ensuring that leads are handled promptly and efficiently. Leading to faster lead conversion and improved sales performance.
Here are 5 ways to increase lead conversion rates by using Lead Assignment and Automation Distribution App within Microsoft Dynamics 365 CRM.
Automate lead assignment
Sales managers working with a small number of leads can assign leads manually. But businesses need to adopt automation as they scale to keep the lead distribution process organized and simplified.
Lead Assignment and Distribution Automation app allows sales managers to set rules for automatically assigning or distributing leads generated through various sources to respective sales representatives/Dynamics 365 CRM users. To increase the efficiency of sales processes and enable the sales team to focus more on selling.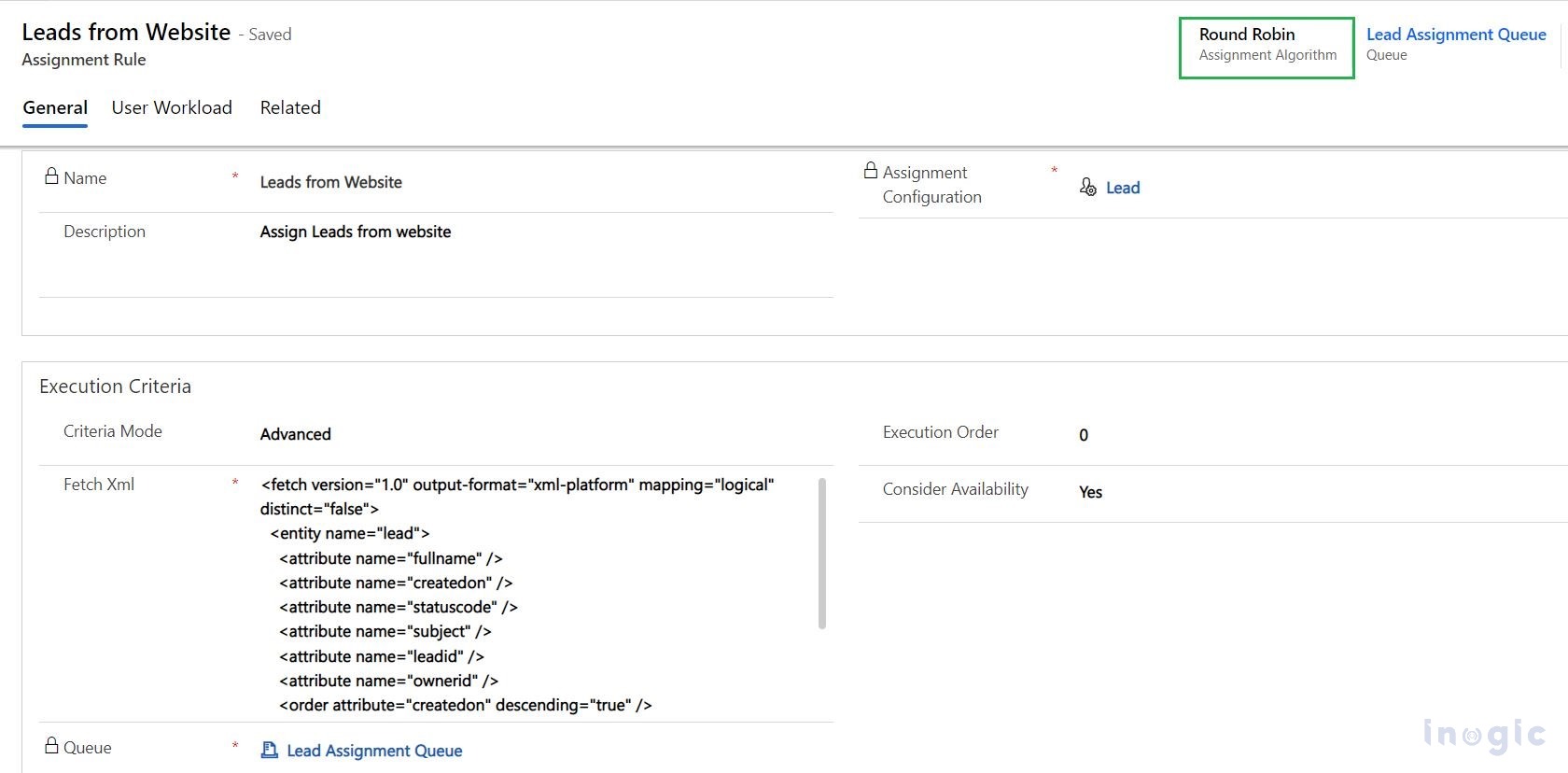 Assign leads using Round Robin Method
Lead Assignment and Distribution Automation allows sales managers to automatically assign leads to sales reps based on the Round Robin method. It helps in the fair and equal distribution of leads in your team by simply assigning the incoming lead to the next sales rep in line down to the last salesperson and then starting it all over again from the start.
Suppose there are four members in your team and there are eight incoming leads, then each member will be allotted two leads based on the round-robin method.
Assign leads based on salespersons capacity
Sales managers can automatically assign leads in Dynamics 365 CRM based on the individual capacity of each salesperson/Dynamics user by using the capacity assignment feature of the Lead Assignment and Distribution Automation app.
Suppose a sales manager has two sales representatives on his team—one experienced and the other a new joiner. Here, the sales manager can automatically assign more leads to the experienced sales rep as compared to the new joiner with the help of the capacity assignment feature.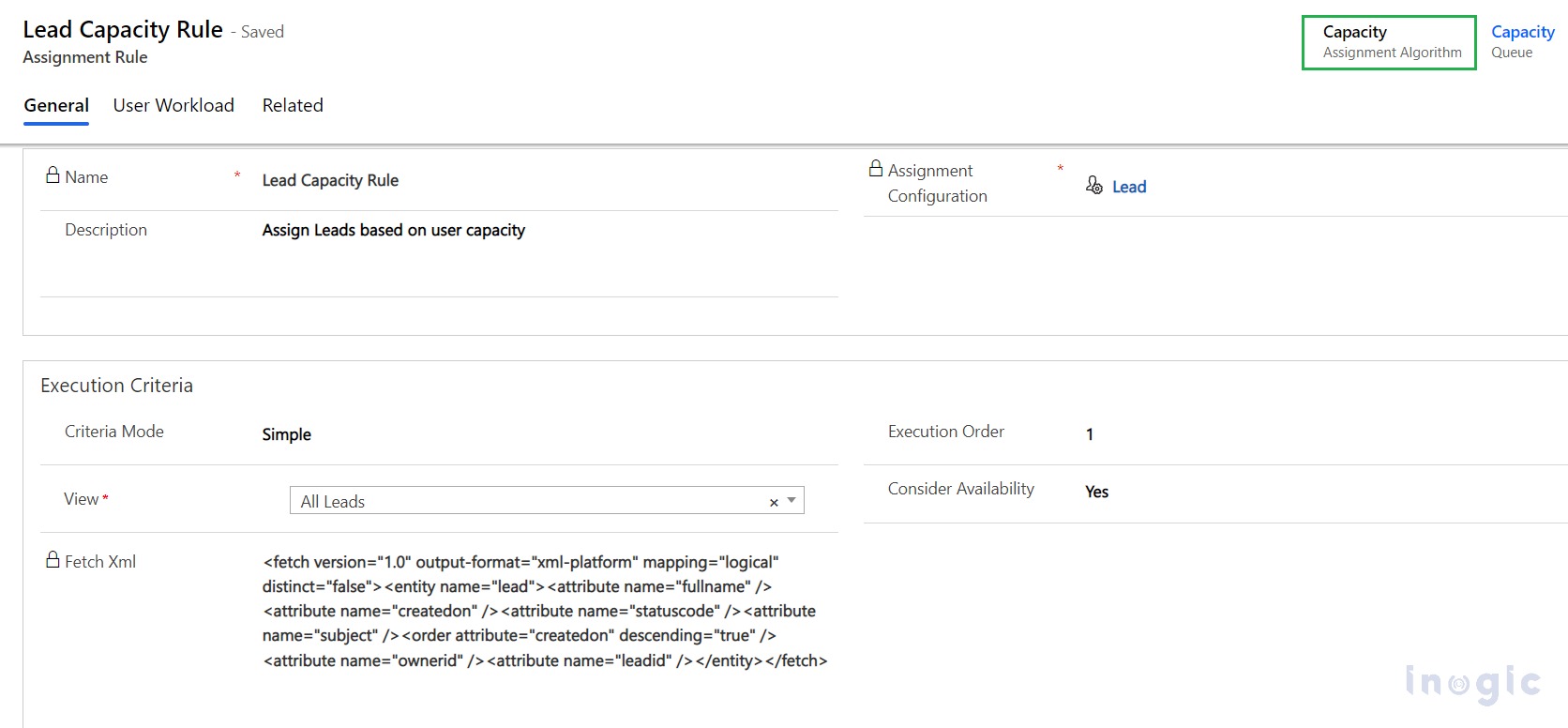 Set period for assignment of leads
Lead Assignment and Distribution Automation enables sales managers to assign a fixed number of leads to sales representatives on a Daily, Weekly, and Monthly basis to keep the workload at an optimal level for sales representatives and to meet the business goals with consistency.
Suppose a sales manager wants to assign 5 leads to a sales representative on a daily basis. He can do so by setting the time period as "Daily" in Dynamics 365 CRM by using the "Set Period" feature of the Lead Assignment and Distribution Automation app.
Once the time period is set, leads will be automatically assigned to sales reps/users based on the selected assignment rule.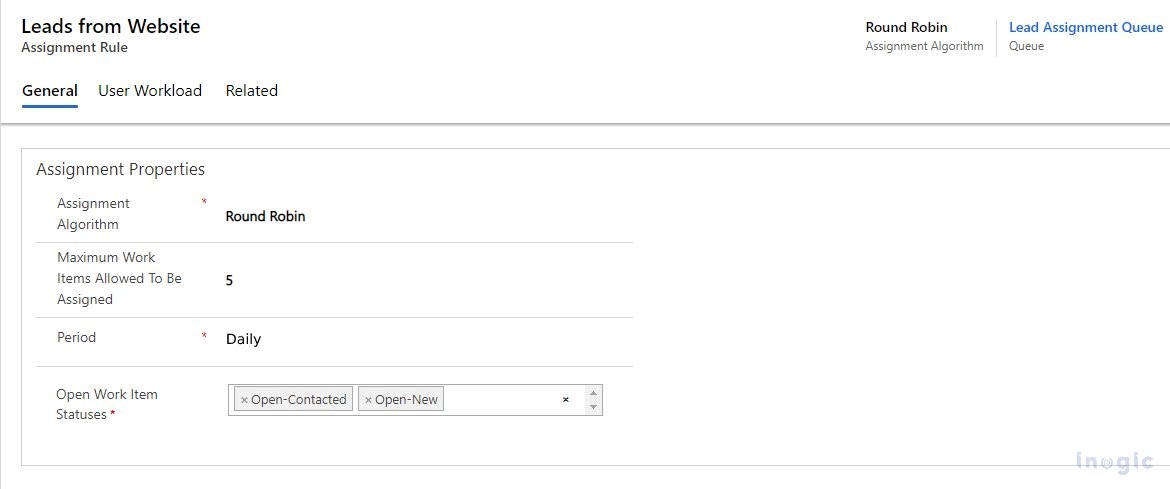 Leverage partnership for lead nurturing
Lead assignment automation app can enable sales managers to leverage partnerships among sales representatives to enhance the sales cycle by automating the process of transferring leads from one salesperson to another by creating workflows in Dynamics 365 CRM.
Suppose there is a case where you need to initially assign a lead to one sales rep for the qualification stage and then pass it on to another sales rep for discussing your prospect's needs. This will help sales managers increase team collaboration to get the best possible results by assigning leads to sales personnel based on their areas of expertise.
These are some of the ways in which implementing Lead Assignment and Distribution Automation app in Microsoft Dynamics 365 CRM can help sales teams leverage the power of automation to increase lead conversion rates and drive sales by providing a timely and quality response to customers.
Sounds useful, isn't it?
There is much more to  Lead Assignment and Distribution Automation app's features.
If you are curious to try the app, you can get it for a 15-day free trial from our website or Microsoft AppSource.
To get a personalized demo of the app or to ask any questions related to the app, you can always mail us at crm@inogic.com.
Until then, let's not worry about Qualify and convert leads to opportunity anymore!