If you have launched the preview maker portal in the last week or so, you might have seen some big changes in the navigation and the ability to customize this to fit the needs of the maker. In this post, I will demonstrate some of the new highlights of the new preview portal (currently in Preview), and discuss some of the benefits.
When you first navigate to make.preview.powerapps.com, you will notice that there is a teaching bubble that says that the left navigation has a new look, and provides the options to discover all or just move on by clicking on the Got it button.
If you click on the Discover all, it will navigate you to the discover page that shows you all of the components and links that you can do with Power Apps and provide you the ability to select which of them you want to pin to the left navigation. Access to this page is available at any point in time by clicking the Discover left navigation item as well.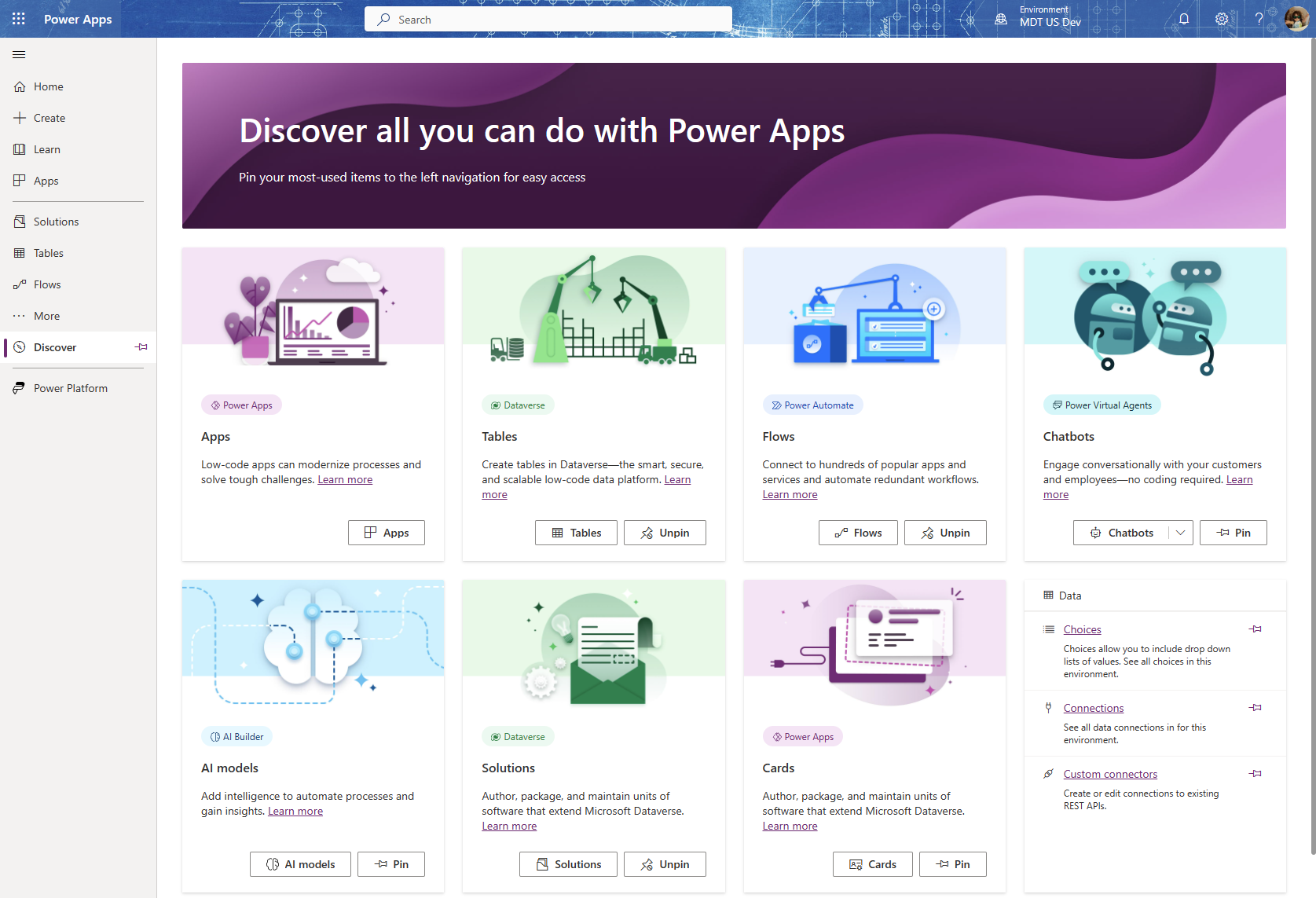 Adding items to the left navigation does not really require having to go to the discover page. You can also click on the … More navigation item, which will show you a list of all of the customizable items that can be added to the left navigation, and next to each the ability to pin or unpin them. You will notice that Tables, Flows and Solutions cannot be unpinned.
Finally, at the bottom of the left navigation, you will see a Power Platform icon. This will allow you to navigate to any of the Power Platform apps: Power Automate, Power BI, Power Pages and Power Virtual Agents, as well as the Power Platform Admin Center. Such a great addition to be able to easily navigate to the other products of the Power Platform.
I think this new navigation is such a great addition. One of the things that I really would like to see is the ability to also pin favorite solutions for example, so that I can easily get into the solution without having to navigate through the list of all solutions.
Got ideas for this, let Microsoft know in https://experience.dynamics.com/ideas and maybe we will see it in a future release.
Hope this was helpful.