Microsoft Dynamics 365 has introduced a new feature with the latest release. To control data access and protect sensitive data, we are encouraged to apply security roles to users.
You can now assign security roles using the new modern UI, though the legacy UI is still available to change security roles.
To access the Modern UI, navigate to the Power Platform Admin Center and the target environment.
From there, you must open Settings à Users + Permissions à Security Roles (Preview).
Opening this, you will see a list of security roles under this page, open a security role, and from the new Modern UI as shown in the screenshot below, you can edit it ahead.
To make the configuration easy and filter the tables, use the dropdown highlighted in the screenshot below. You can filter the tables and display only those with permissions assigned or not assigned.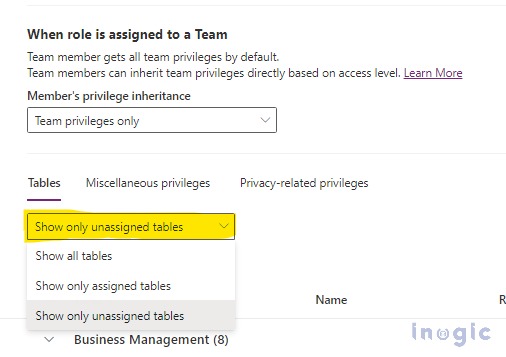 With so many tables in the system, it is hard to find a specific table in the legacy UI. To prevent this, you can search a table by name to find a result in the grid, and the permissions for which could be changed.


Similarly, you can search by table privilege name, as seen in the screenshot below.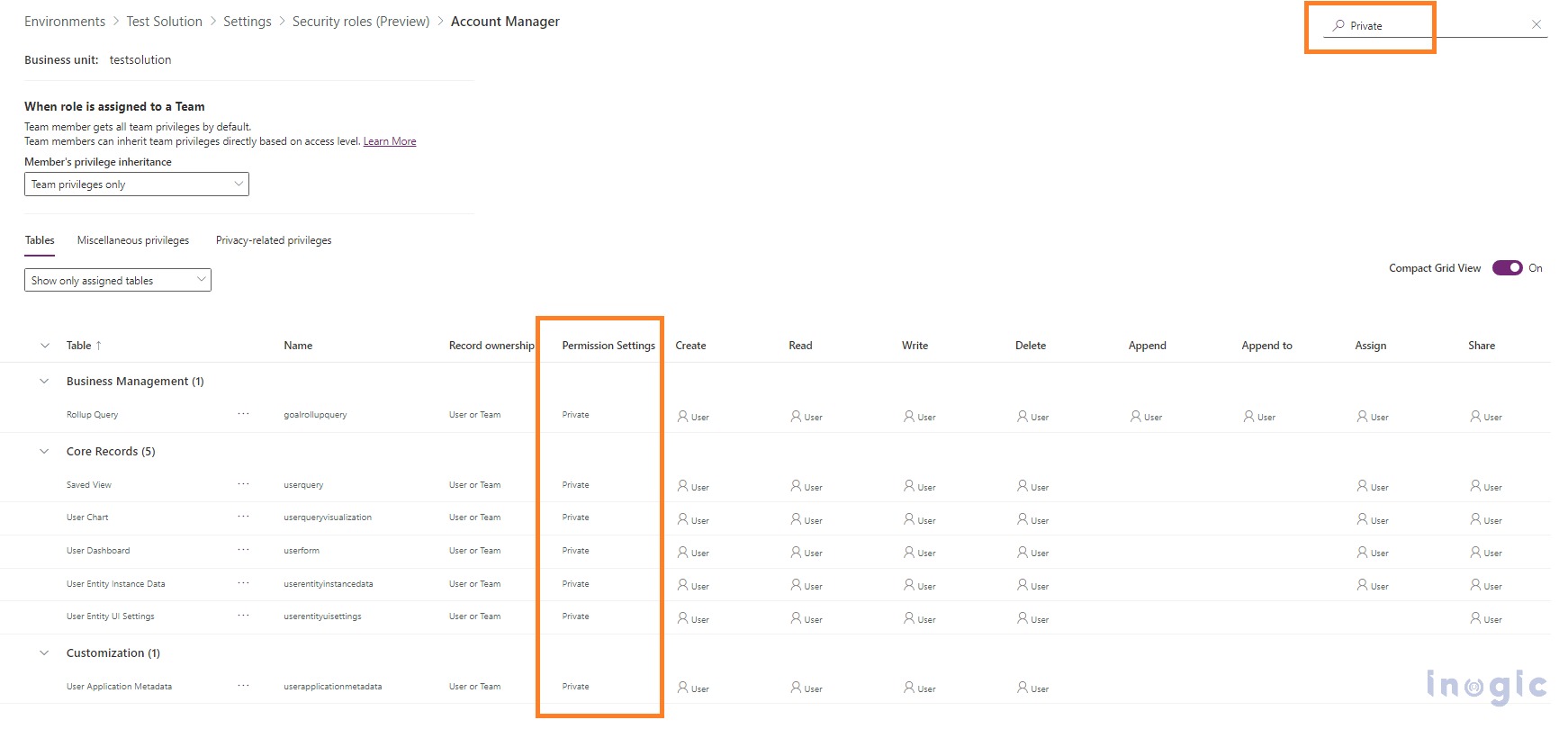 You can edit security role privileges in two ways. The first is to directly edit the table permissions in the grid itself, as seen below.

For each table, you can use another option of Permission Settings to expedite security configuration. The only thing you need to do is click on the ellipses(…) in a row and select Permission Settings.

This will open a selection pane on the right side where you will see predefined groups of permissions and assign them to the tables.

The old UI required the user to configure permissions for each table individually for each security role. Now with the new UI, you can copy permission settings from one table and apply them to multiple tables at once, saving you.
You can do this by clicking the ellipses(…) in a table row and selecting Copy Table Permissions.


Before:

After copying Table permissions from the Account table to the Action Card table:

Conclusion
The new Modern UI is not only User Friendly but also speeds up the security configuration with promising features as explained above