The global expansion of businesses world-over has introduced us all to a more honest form of communication beyond emails, voice notes, and voice calls. Video- Audio-Screen Sharing Calls have changed the world of communication & businesses. These kinds of online meetings have slowly penetrated our lifestyle. Among all the competitors, Microsoft Teams has emerged as a leader in connecting people from one corner of the globe to the other.
Statistics say that Microsoft Teams saw a surge in its use from 20 Million daily active users in 2019 to 44 Million in March 2020 and 75 Million in April 2020. The count is 280 million in 2023 and counting!
Microsoft Teams the Global Collaborator
Not only daily meetings were conducted on Teams and other similar media but so were office gatherings, events, ceremonies, family get-togethers, etc. Global Conferences have been a beloved form of networking for the Tech World. These too were shifted Online and experienced with zeal. The world is back to normal today and global travel has surged, however, the existence of Online work mode or Online Conferences is now rooted in our systems.
With Teams, Microsoft facilitates several global collaborations. Recently, Inogic, presented its flagship product, Maplytics at the Dynamics 365 CX Summit 2023, Brussels, Belgium. The presentation was on Teams and was attended by Dynamics 365, Power Platform, etc. enthusiasts from all over the world. The event following a hybrid model had several presentations on multiple topics revolving around Dynamics 365, Teams, Marketing, Customer Experience, et al connecting people online. 5 years back, this scale of a hybrid collaboration would have sounded too good to be true. Microsoft Teams definitely is a global leader in collaborations.
Integration of Microsoft Teams with Microsoft Dynamics 365 CRM
Not just collaborating, Microsoft Teams also integrates with apps for better efficiency and output. It is said to offer integration with 600+ apps, and the number is fast growing. These integrations can be studied at length in one of our latest blogs. One such remarkable integration of Teams is with Microsoft Dynamics 365 CRM, the go-to CRM application for several business organizations. It is one of the leading CRM providers in the industry with a market share of almost 75%. With interesting updates like accessing Dynamics 365 CRM records directly from Teams, connecting Teams chat to activities and CRM records, and Co-Pilot capabilities, this integration will take collaboration to another level. Doesn't it sound cool and convenient?
Maps Integration within Microsoft Dynamics 365 CRM
80% of CRM Data has a locational component associated with it. Leveraging it helps in making more effective business analyses and strategies. Maplytics by Inogic acts as a perfect add-on that enhances the quality of the insights derived from the location component. These enriched insights can then be worked upon and discussed in Team meetings offline or on Microsoft Teams and used for further strategizing.
Maplytics is known for its seamless integration of Dynamics 365 CRM/Dataverse and Bing Maps. This integration empowers users with location intelligence enabling them to visualize records on maps, create sales territories, plot optimized travel routes, pre-schedule client meetings, and a lot more. With 10,000 + active users across continents, Maplytics is a leader in location intelligence. Thus, the integration of Teams with Dynamics 365 CRM brings the leading apps of –
Global Collaboration
Customer Relationship Management and
Location Intelligence together on one platform
The expertise of all three can be exploited together.
Let us see how Maplytics can be accessed in Teams using Dynamics 365 CRM
To get Maplytics for your Dynamics 365 CRM download a free trial or email crm@inogic.com
Steps for Integration-
1. Teams can be logged in with CRM credentials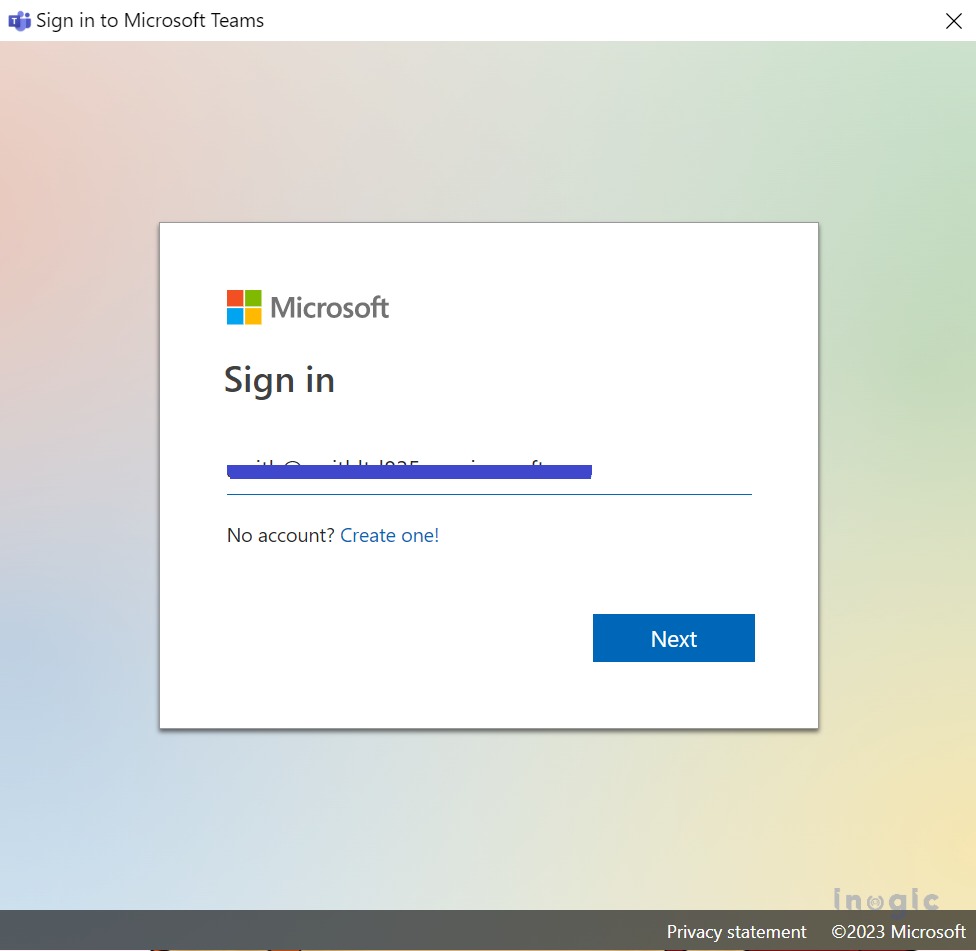 2. From the Apps section on the left, Dynamics 365 365 apps can be added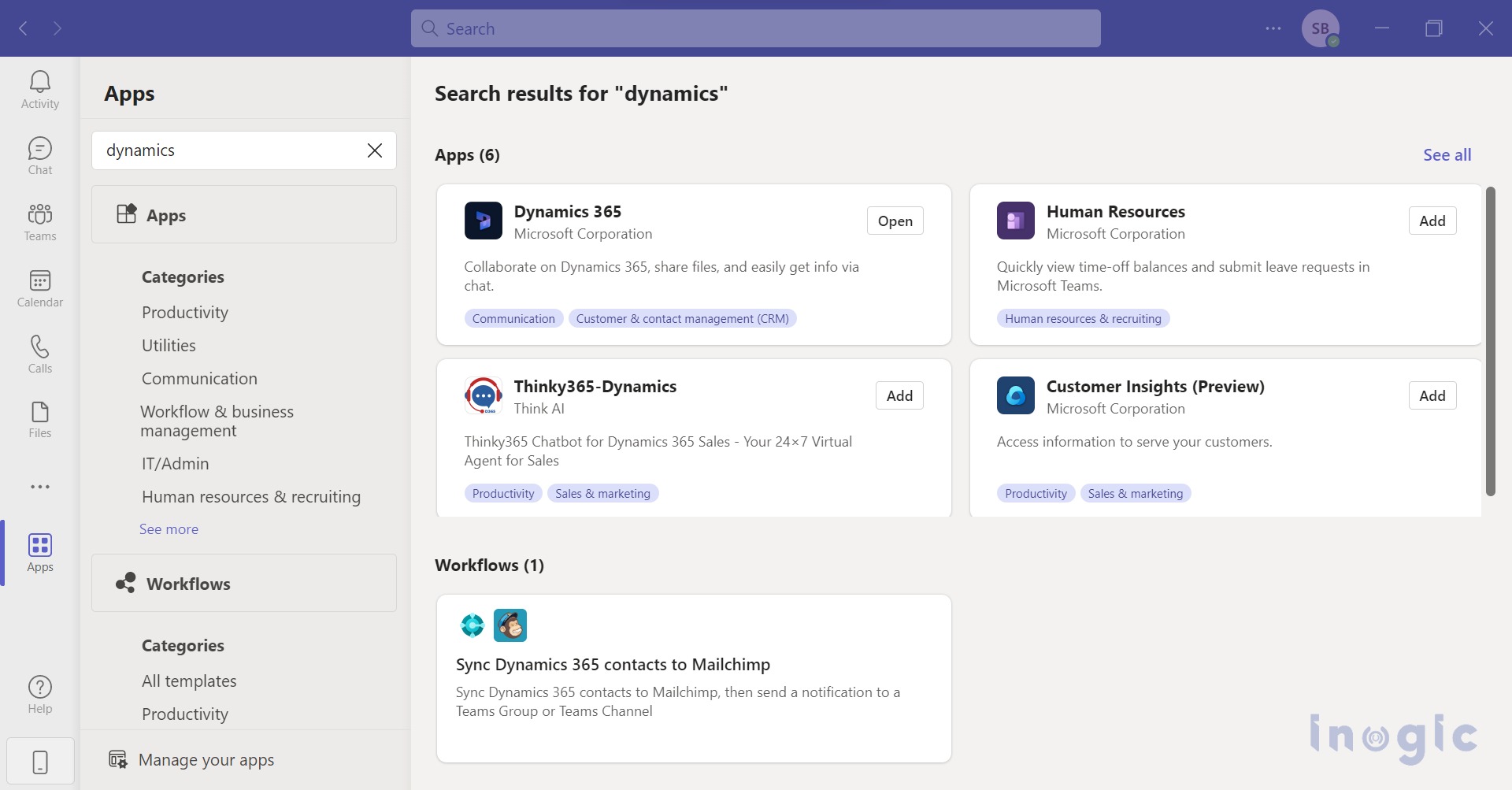 3. Once added, it can be pinned for easy access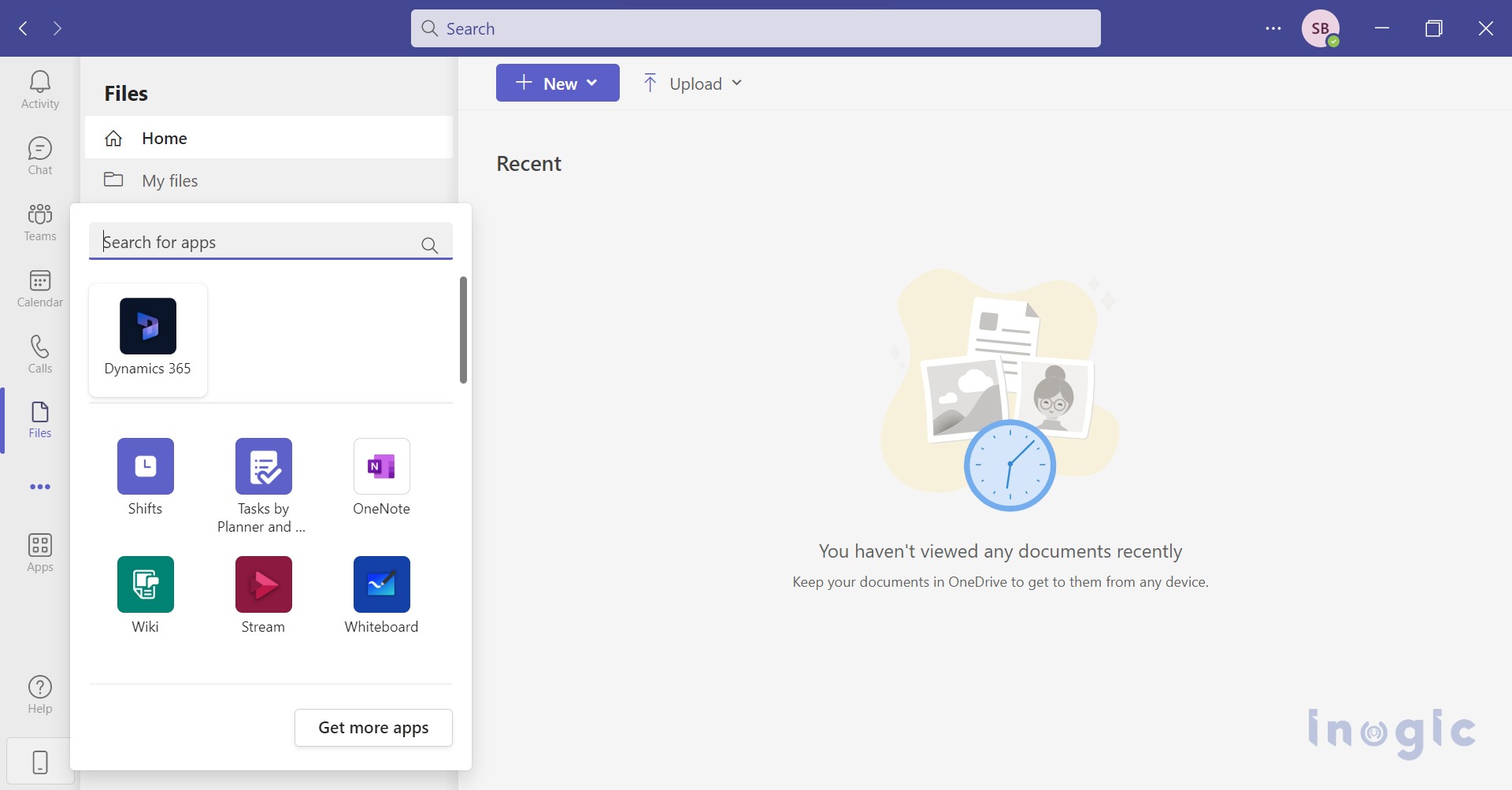 4. Maplytics resides within Dynamics 365 CRM and can be accessed through it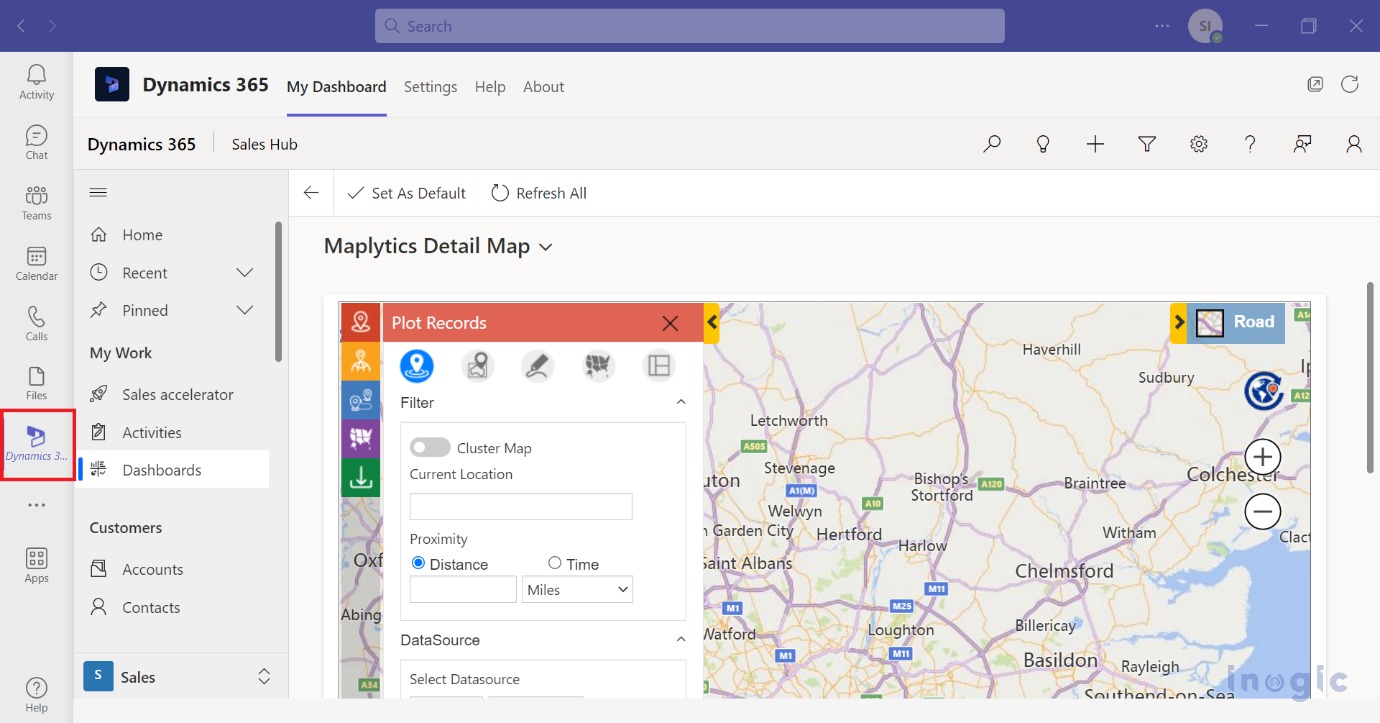 Once the set-up is ready, all the features of Maplytics are available and can be accessed from Teams
Here is a scenario of how this integration can be used-
Consider a Sales Manager, Leonard based in Austin has his Sales Rep, Sam in Staten Island. Leonard is the Territory Manager of the sales territory of Staten Island and Sam is the rep working in it.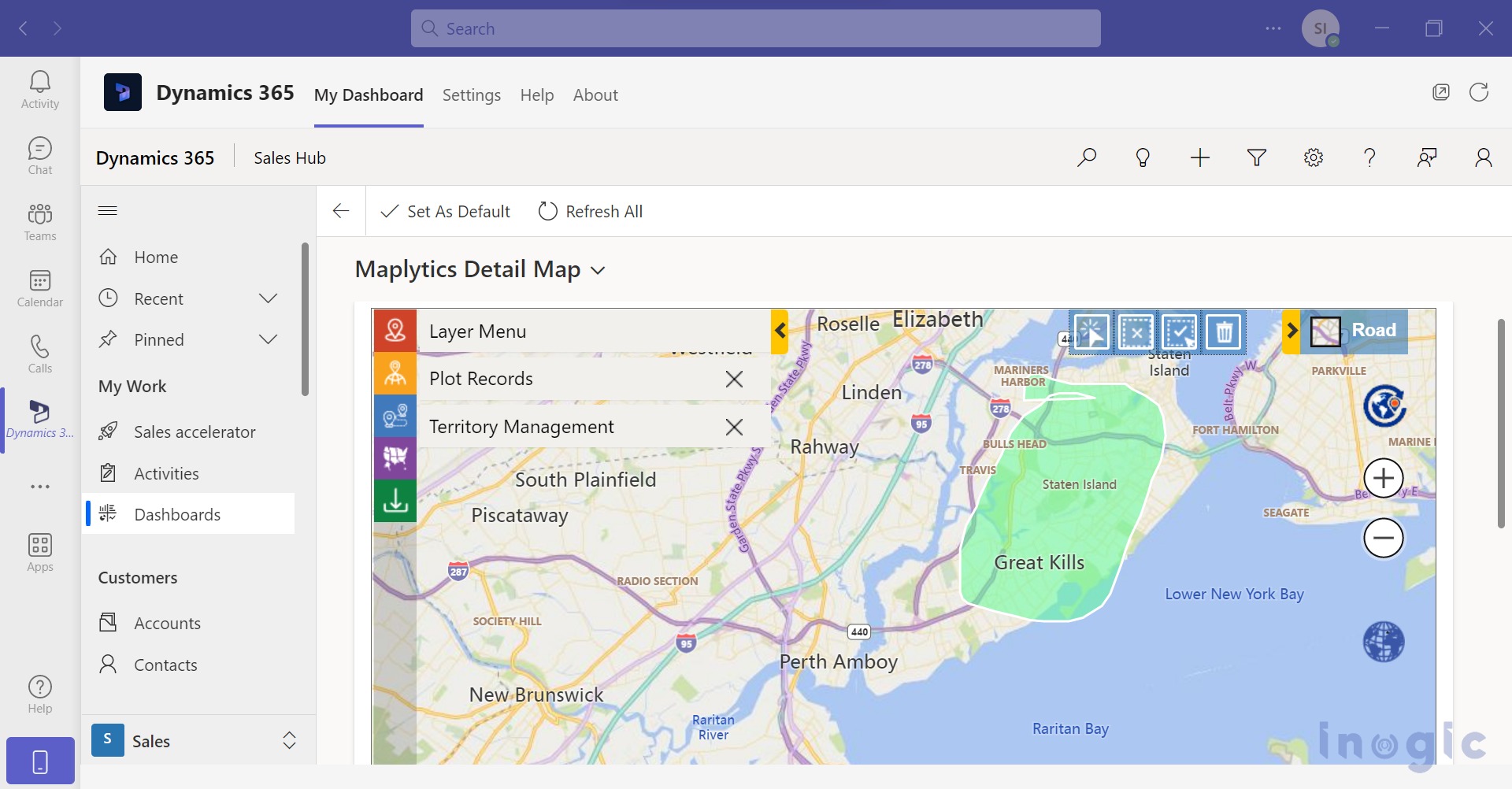 Both work closely on finding leads and cracking deals. Microsoft Teams is their go-to tool for regular contact. One such Friday, they were on a Teams call fixing up a meeting schedule for the upcoming week for Sam. Leonard was sharing his screen.
"So, the new leads are ready for a Wednesday meeting. Will you be able to cover them all in a day?", Leonard asked. "Yes, if they are nearby", Sam reverted. Leonard opened the Radius Search feature, added Sam's location as the current location, and added the distance she was comfortable traveling in terms of Radius. All the new leads fell within the travel distance.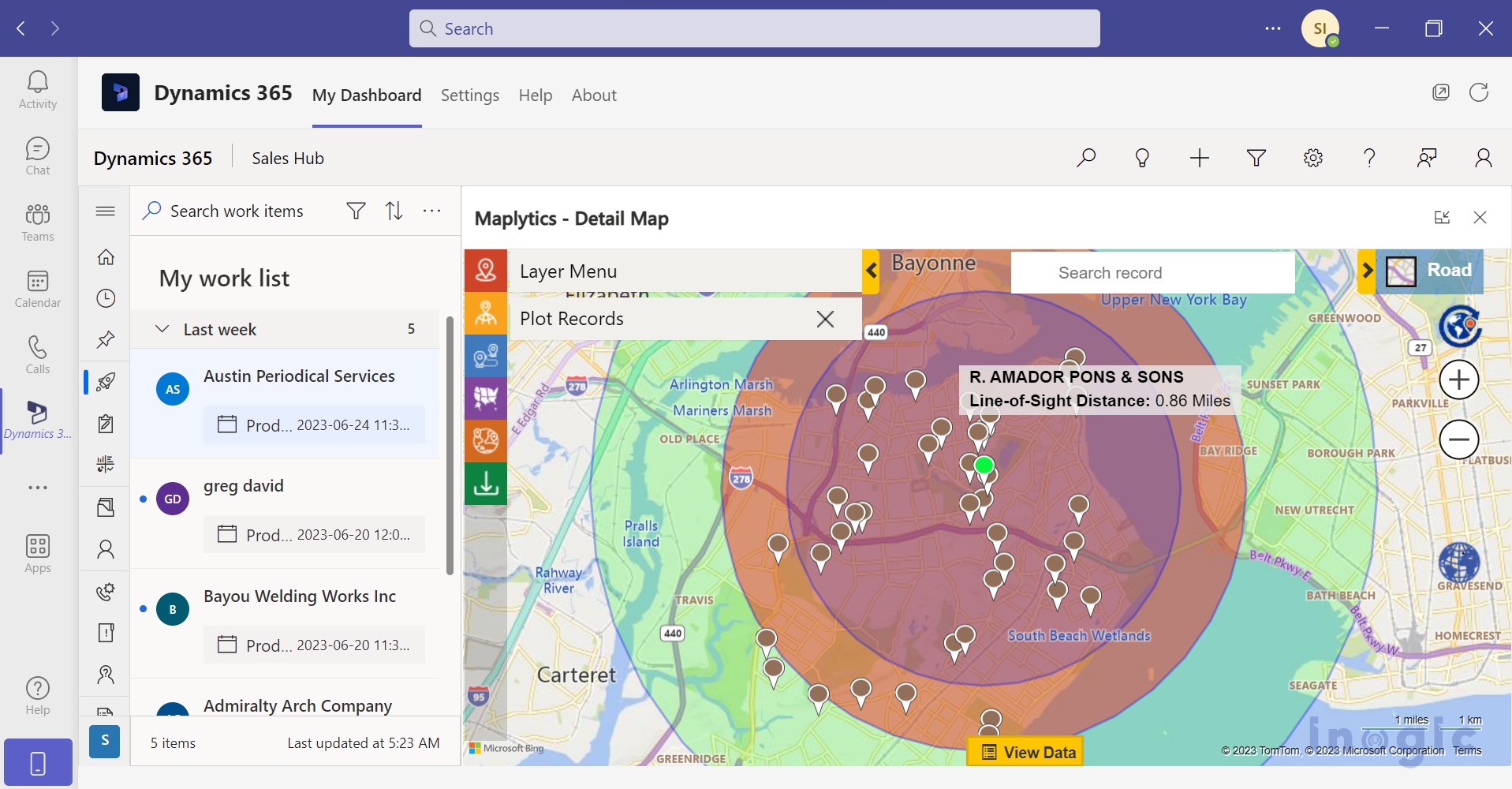 "Great! I can cover all 5. Kindly schedule", chirped Sam. Leonard used the Auto Scheduling Feature of Maplytics and scheduled the 5 appointments, and the durations for all, made provision for travel time, added buffer time, secured a slot for a lunch break, and got a schedule ready for Sam. The schedule created an optimized travel route with the addition of each record. This route was traffic-free, highway-free, toll-free, and shortest in terms of the distance traveled or time of travel.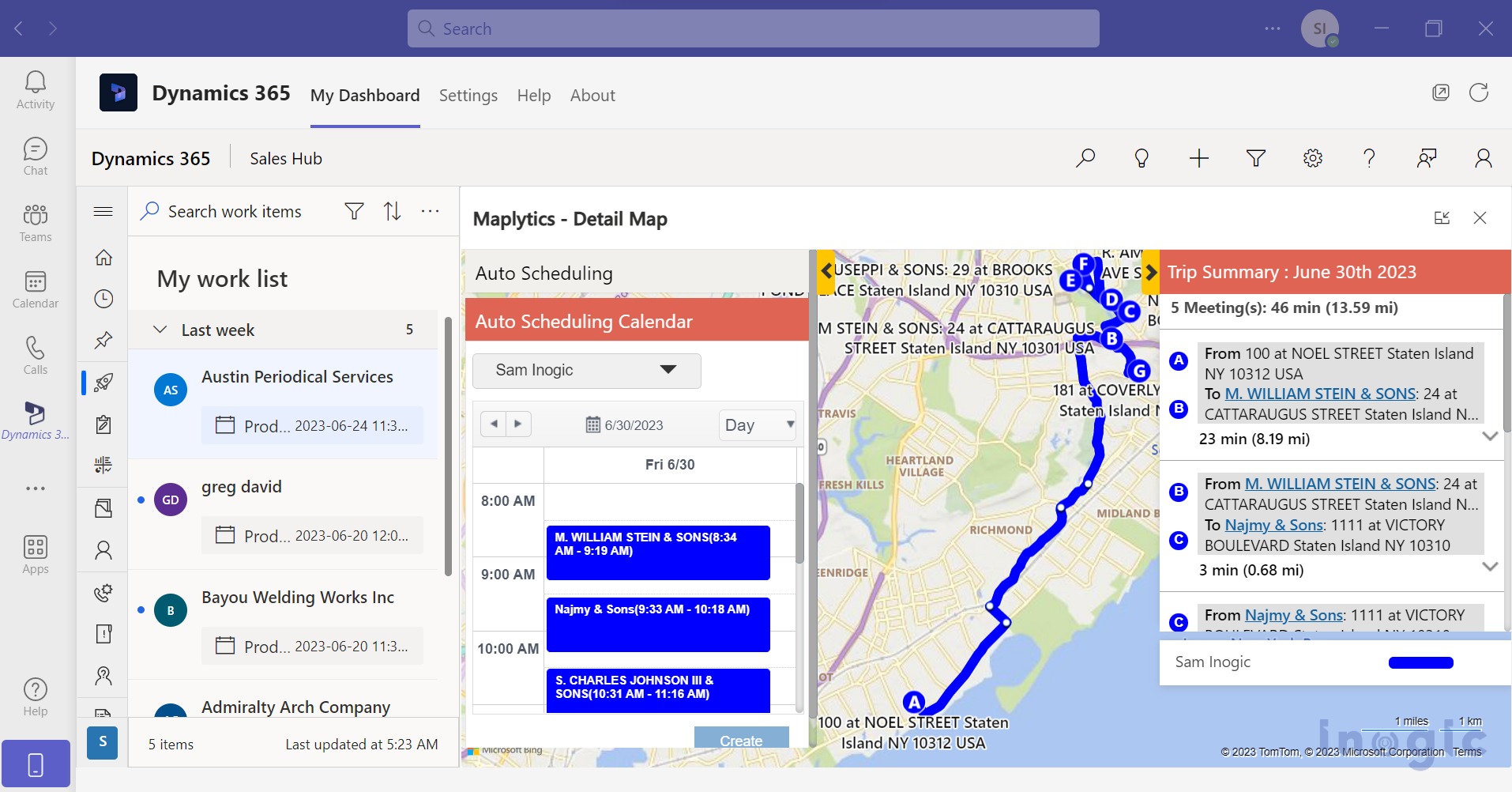 Sam could access it on her mobile/ tablet while being on the go!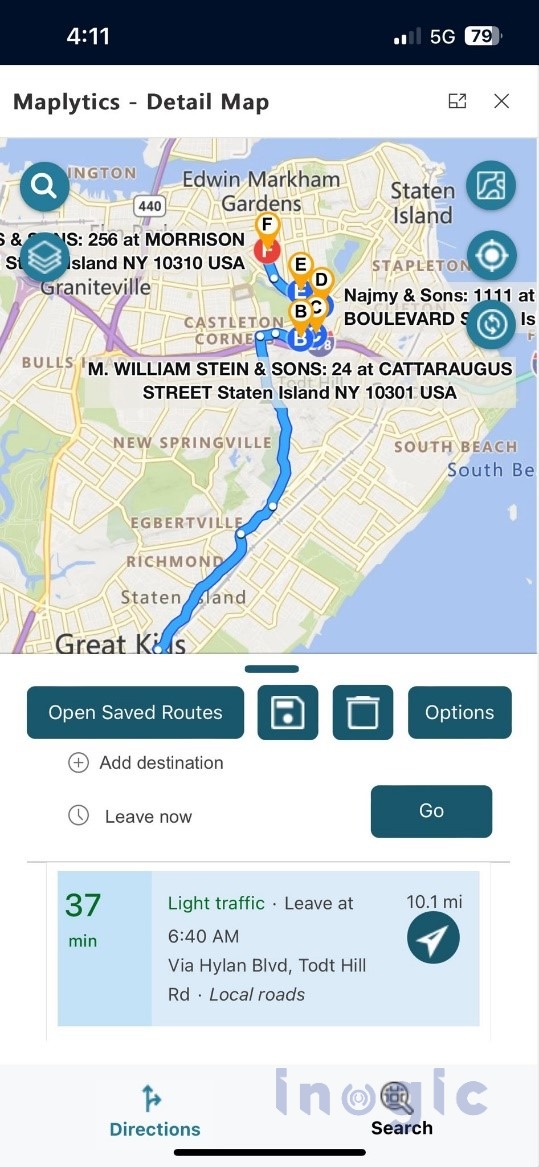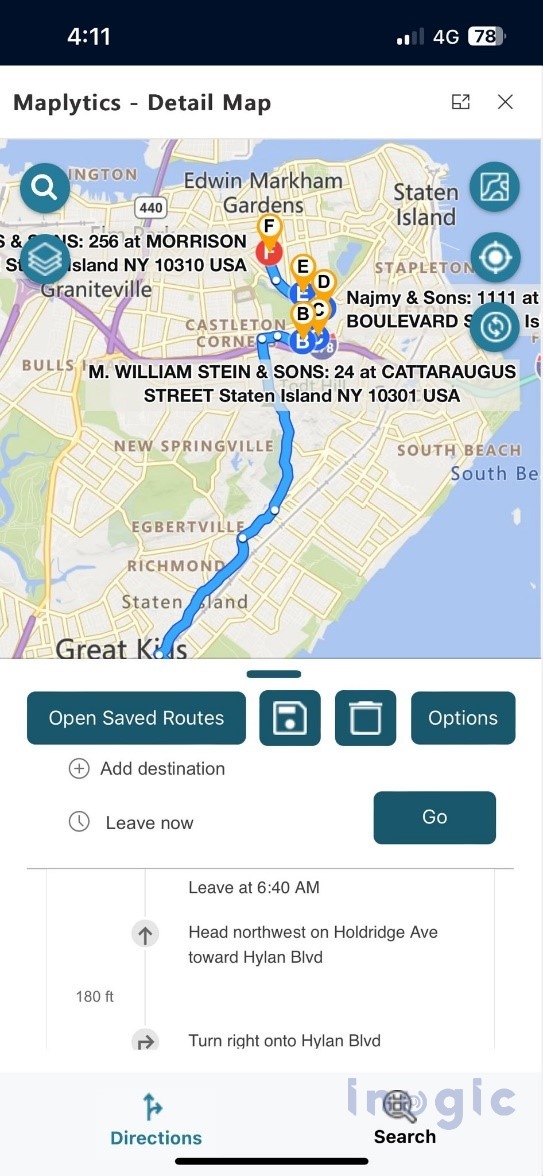 Teams, Dynamics 365 CRM, and Maplytics together have also made it possible for Leonard and Sam to be on a Teams call with Leonard in his office and Sam on the field. They could connect over queries during her travel and Leonard could track her live location using Real-time Tracking or check the travel History of her previous business travels.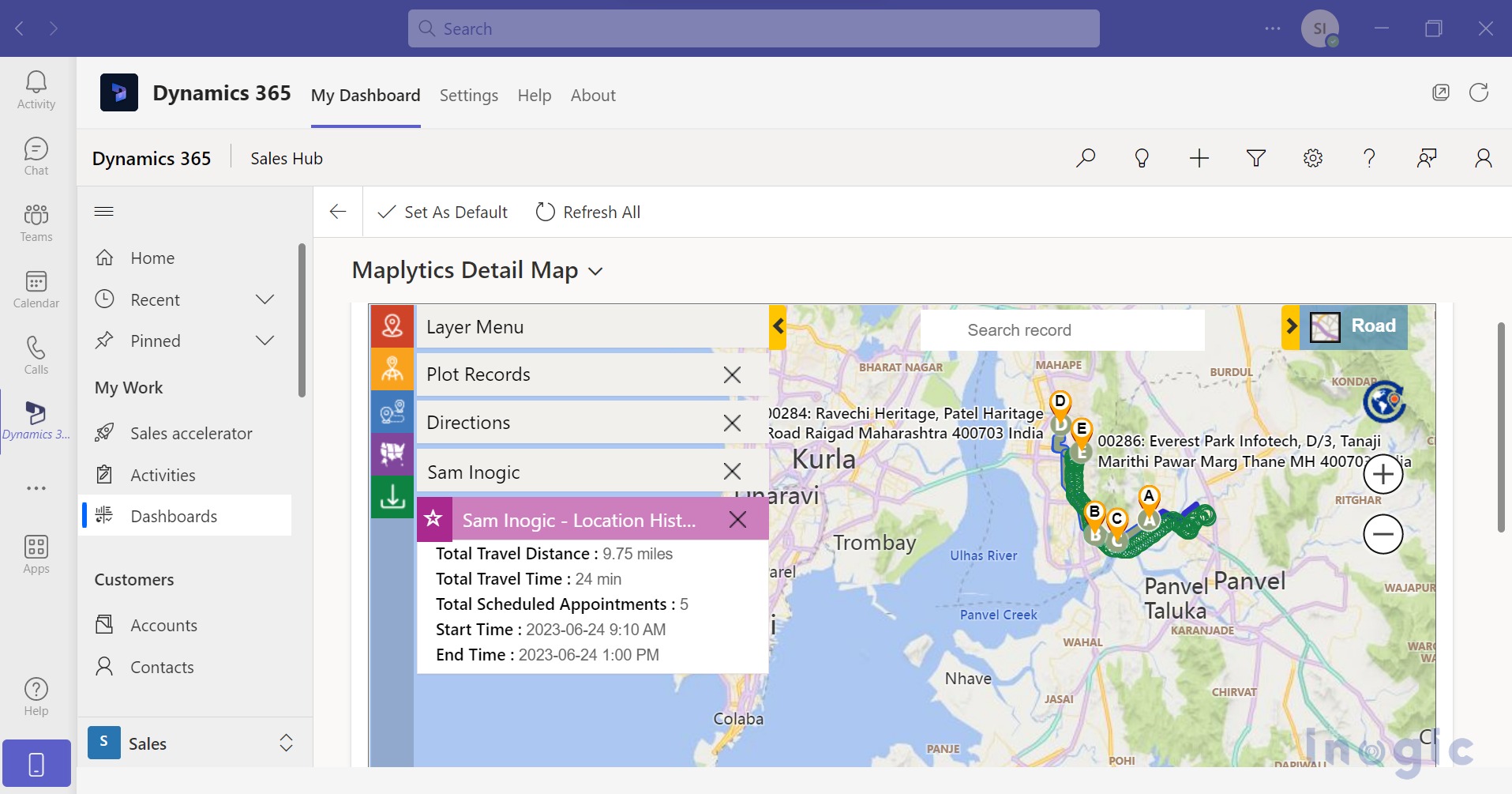 Along with this, Sam and John can leverage other features such as Heat Maps for quick data analysis, data Overlay using ArcGIS Feature Layers, demographic analysis using Census Data, etc. on personalized Dashboards across devices.
Maplytics is equipped with many outstanding features and a proper trial will help you to see the potential within! You can write to us at crm@inogic.com for your mapping requirements, a free trial of 15 days, or a personalized demo within Microsoft Dynamics 365 CRM / Dataverse.
To learn more about Maplytics, its applications across industries, and another multitude of features, do visit our Website or the Microsoft AppSource. For further details, you can hop on to our Blogs, Client Testimonials, Success Stories, Industry Applications, and Video Library for a quick query resolution.
Until then,
Happy Mapping!