Last week on 10/12 at Microsoft Ignite, Microsoft announced the general availability of Microsoft Power Pages. Microsoft Power Pages joined the Power Platform family of products earlier this year as a standalone product. For those who are familiar with Power Apps Portals, the two products are not in yet in parity, and I assume that in time Power Apps Portals will be phased out and completely replaced by Power Pages.
Power Pages provides the ability to build secure low-code scalable business-centric web sites, containing (at this point in time) 16 business templates that can easy the development and implementation of a business web site.
The Design Studio in Power Pages provides the ability to create these business websites without the need of writing any code, but with some of the new updates supports adding low-code as well. Makers using the Design Studio can build multi-step forms, document upload functionality and custom styling.
The templates hub allows app makers to select from a range of 16 templates that can be customized to fit their need and used as a quick start for the web application that is being built. These templates include building permits, school activity registration, managing appointments and can be extended to support other functionality. These templates can be used with customers and business partners for customer self-service, community self-service and partner relationship management.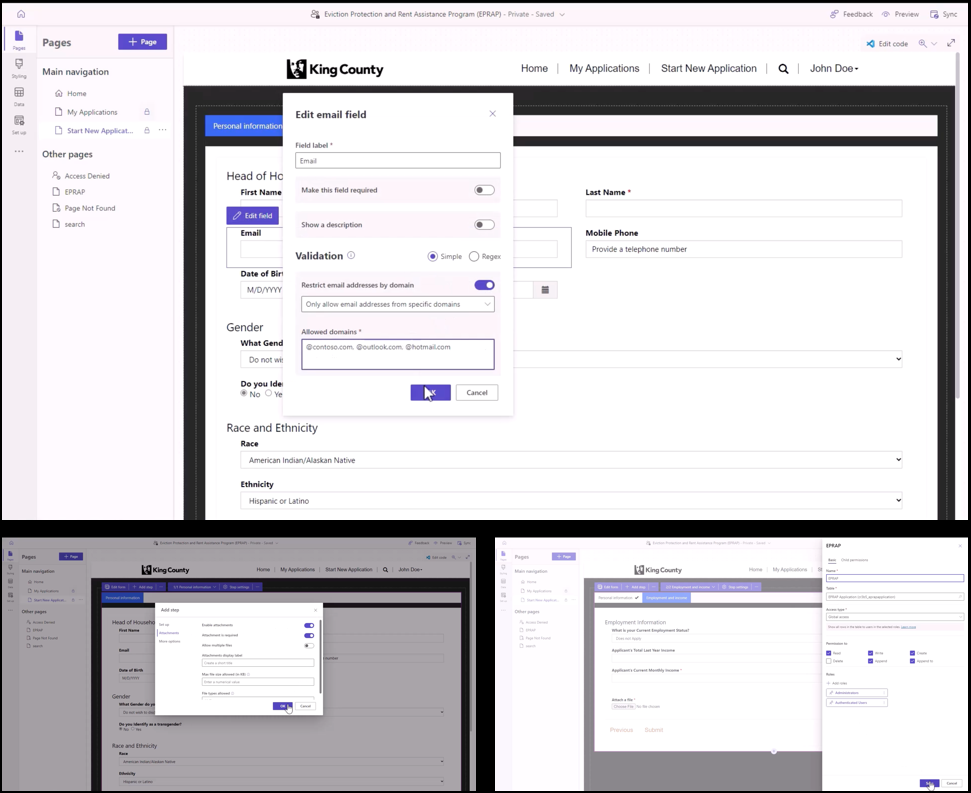 One of my favorites as a pro-dev is the new capabilities for extending the web pages and templates. The new Power Pages Design Studio, now includes capabilities to integrate with Visual Studio Code Web, a VSCode experience available from within the web browser. This allows editing of source code and page content (HTML, liquid code, CSS or JavaScript) from within VSCode and sync it directly back to the Design Studio.
Power Apps Portals can transition their portals to Power Pages and leverage the functionality of Power Pages. See the following link for a comparison between Power Pages Design Studio and Power Apps Portals Studio. https://learn.microsoft.com/en-us/power-pages/configure/editing-sites
To learn more about the new Power Pages release, take a look at the Microsoft Ignite sessions with Sangya Singh, VP of Power Pages at Microsoft
https://ignite.microsoft.com/en-US/sessions/2df9dddb-1620-4ef9-8a6a-549ffec0d392?source=sessions