AI (Artificial intelligence) has become an essential aspect of modern businesses, as it enhances productivity, and efficiency and simplifies work.
Power Automate is a powerful tool that allows businesses to automate repetitive tasks, thereby saving time and reducing errors.
Recently, I have been working on Power Automate Flow, creating large and complex flows that require significant time and effort to identify the appropriate steps and arrange them in the correct order. I was looking for ways to streamline this process and efficiently identify the right steps in less time.
In research, I discovered Power Automate AI, which allows me to input my workflow requirements and generate the necessary steps in a shorter period of time. This can significantly streamline the process of identifying the right steps and improve efficiency
I have broken down my complex flows into smaller ones and utilized Power Automate AI to identify the correct sequence of steps more easily. This generates all the required steps in the correct order so now I just need to fill in the required data.
One of my scenarios is to create a Power Flow with the help of Power Automate AI (Artificial intelligence), which involves retrieving the first 500 records of contacts from an Excel sheet and adding them to the CRM.
Go to the Power Automate page and click on "Design it to describe it" as shown in the image below
Describe your flow and click on the next arrow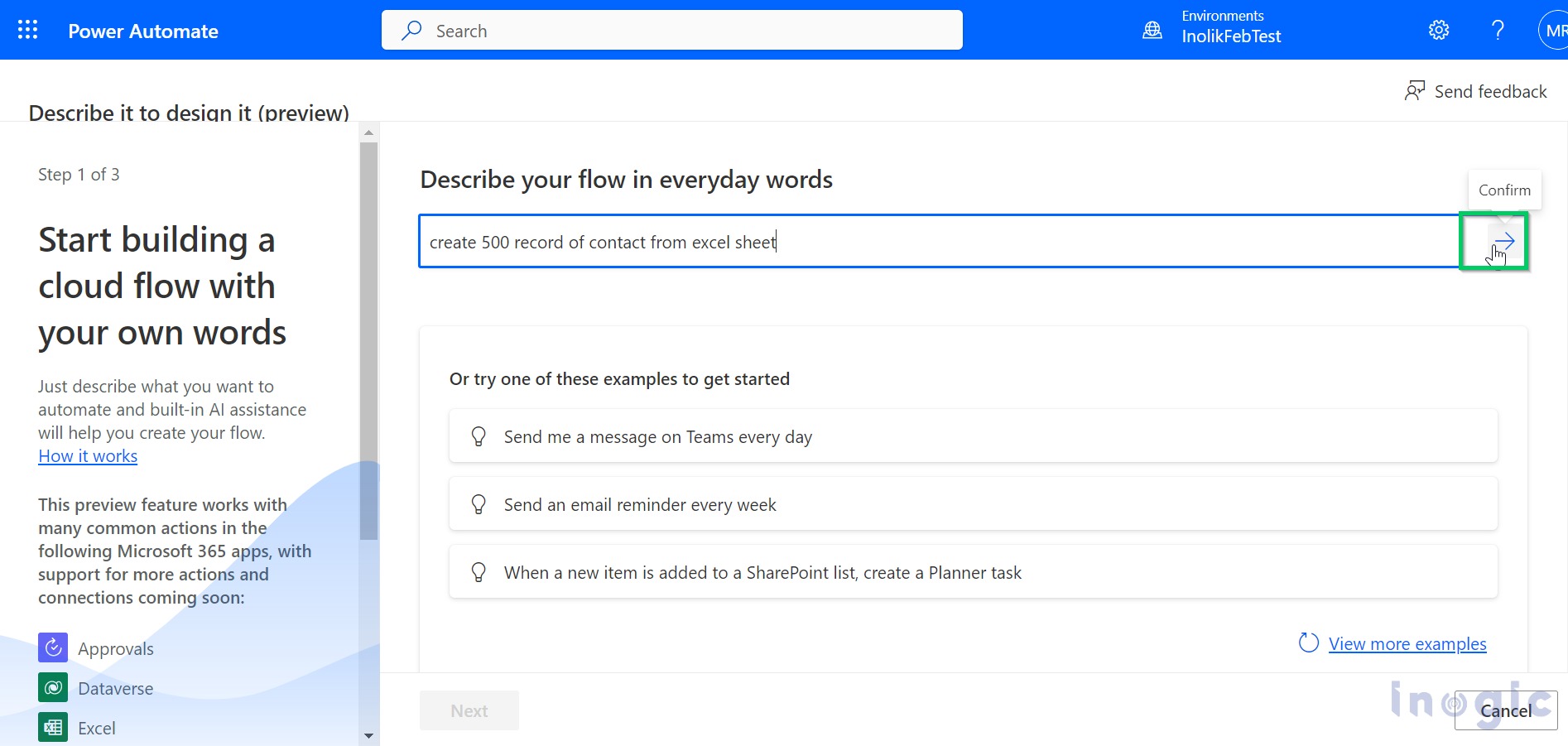 As you can see AI creates the steps, which will be used to retrieve the first 500 records of contact entity from the Excel sheet and creates them into our CRM.
Review the steps and click on next.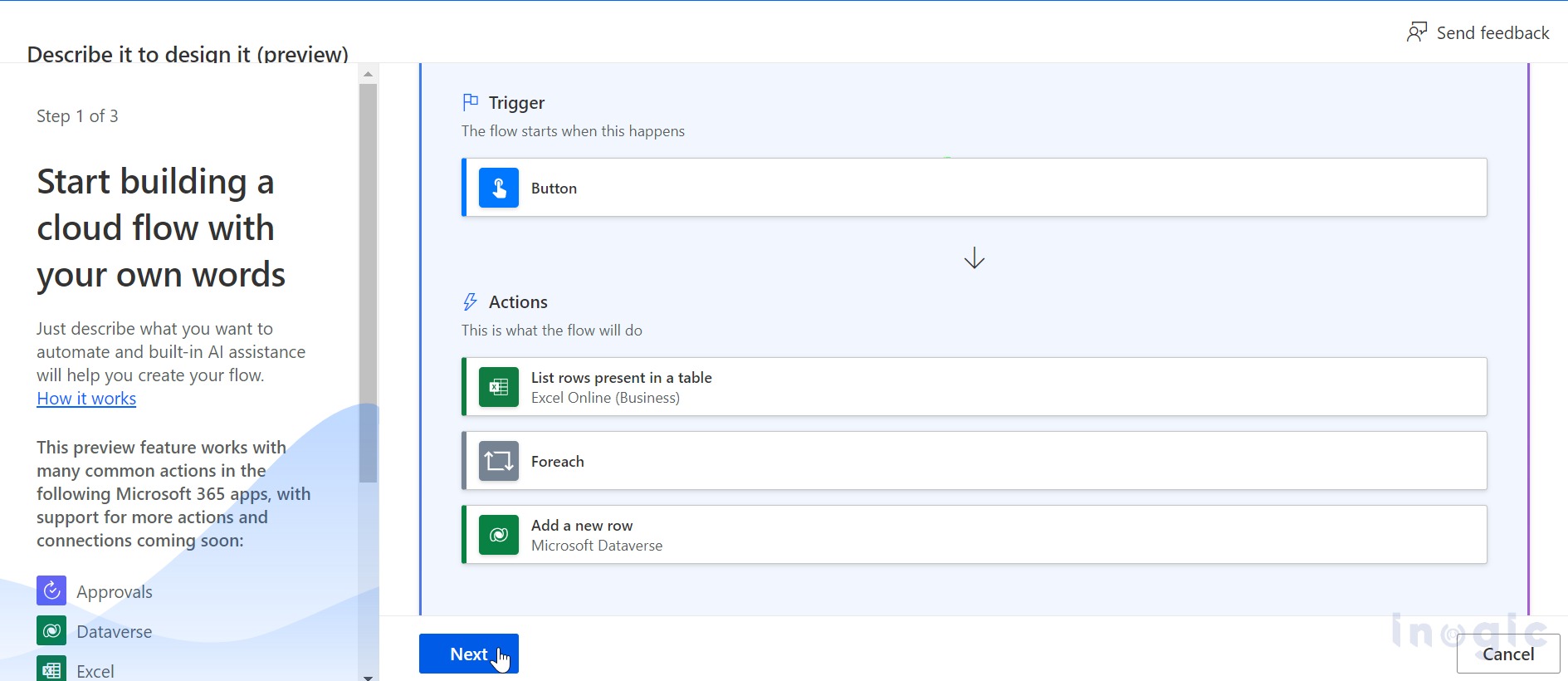 Then make sure you have all the connectors to the dependent services that are required to create Power Automate flow.
Fill in all required data like Documents Library, excel file, and the table in the excel file that is needed and click on "Create flow".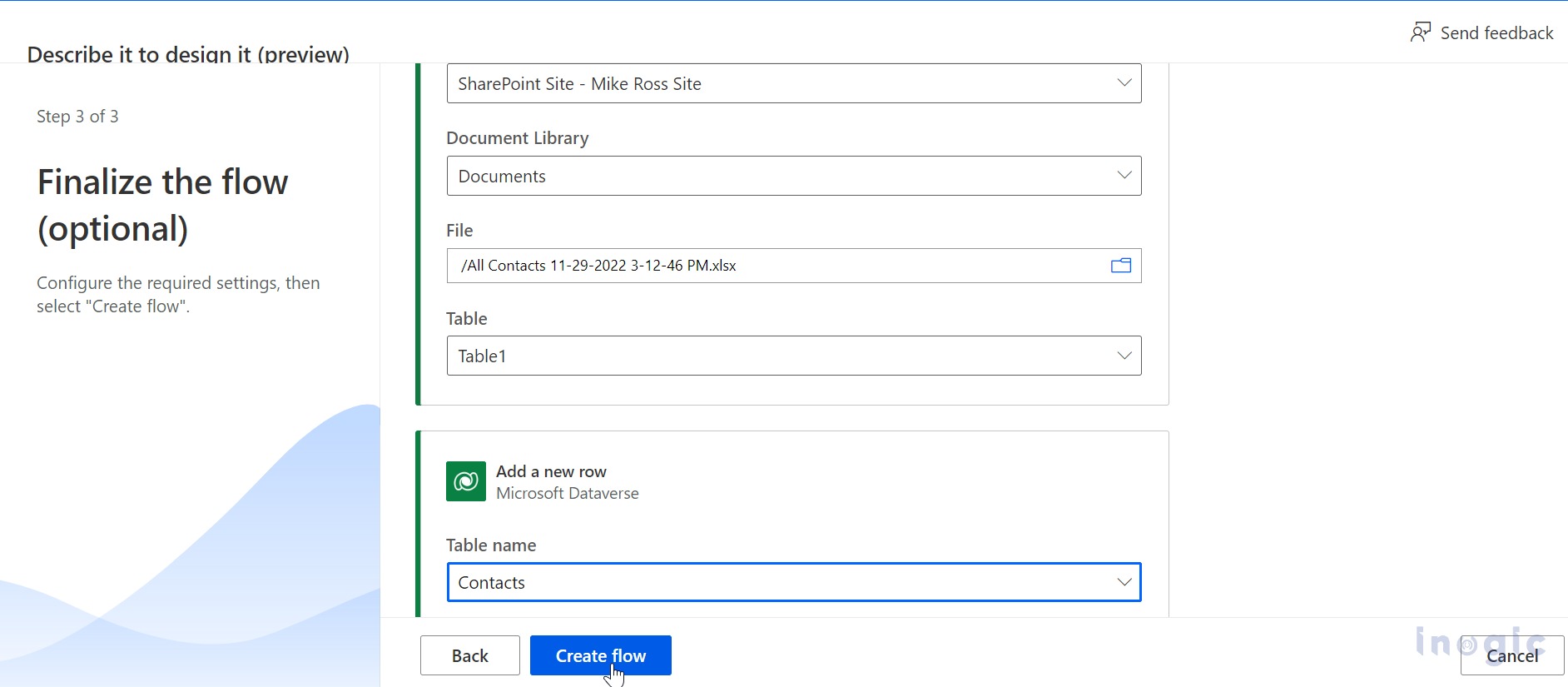 Result: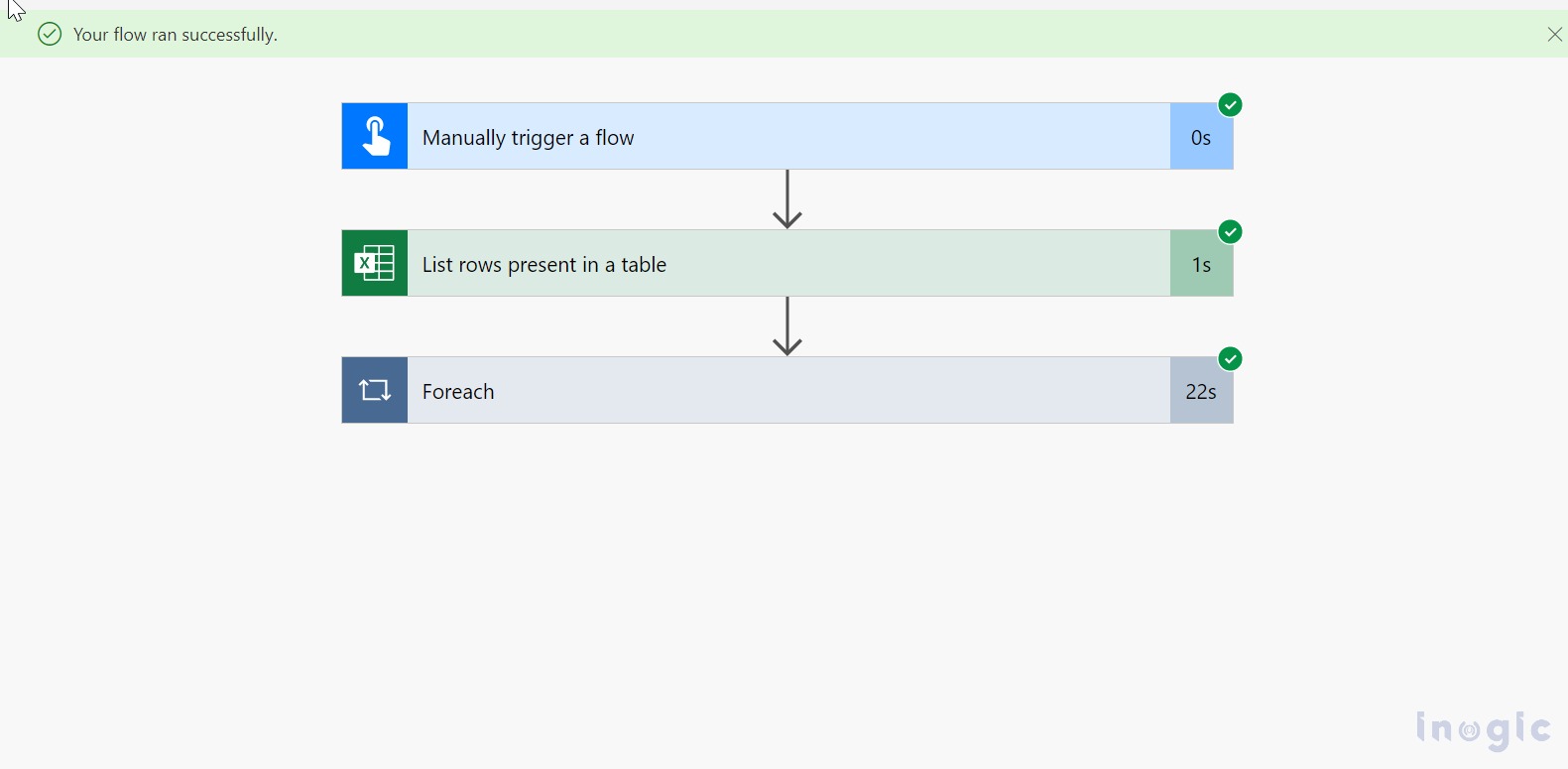 Conclusion
Creating a cloud flow in Power Automate with the help of AI (Artificial Intelligence) is a straightforward process that can save businesses valuable time and reduce errors with limited knowledge about Power Automate.