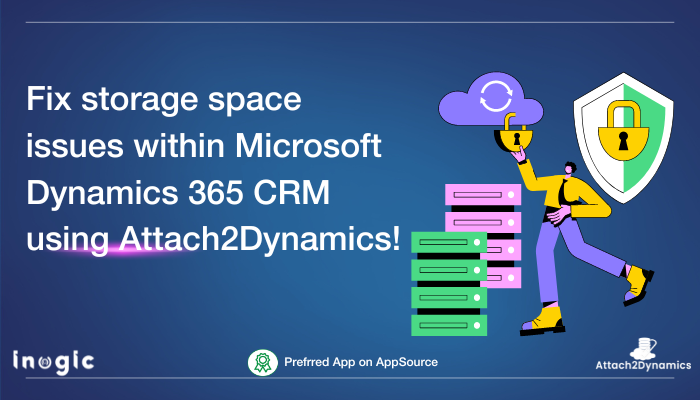 Organizations using Microsoft Dynamics 365 CRM generate a considerable quantity of data daily. Although Dynamics 365 CRM subscription provides 20 GB of total storage and 2 GB of data per licensed user, the storage capacity becomes woefully inadequate as your business scales. Buying additional capacity is expensive. Currently, CRM database storage costs £33.91 per GB per month and file capacity costs £1.70 per GB monthly.
Managing your Dynamics 365 CRM storage capacity effectively becomes essential. And to do that, first, you need to analyze consumption patterns and needs of your storage space.
To get to the core of this issue, Inogic conducted a poll to identify key aspects that consume an organization's CRM space.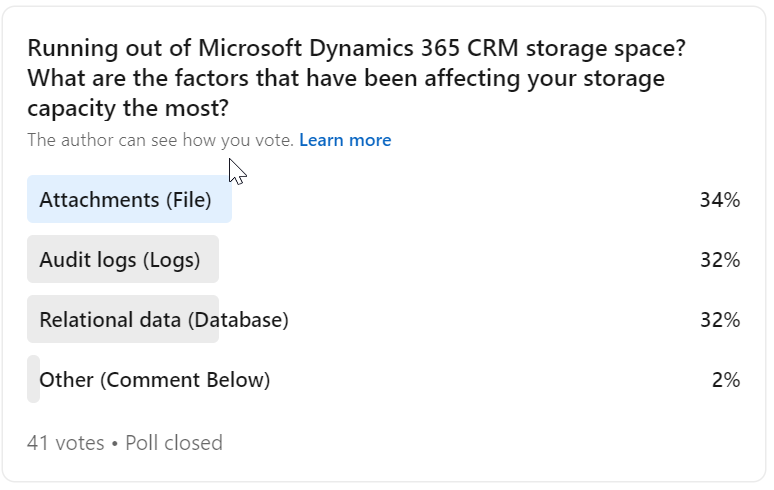 As is seen in the poll, File Attachments consume most of the CRM space. Notes, email attachments, sales literature notes, etc. very quickly consume all your CRM space. Dynamics 365 CRM by itself is not the strongest suite for attachment and document management.
We also tried to find out how CRM users are currently tackling this issue.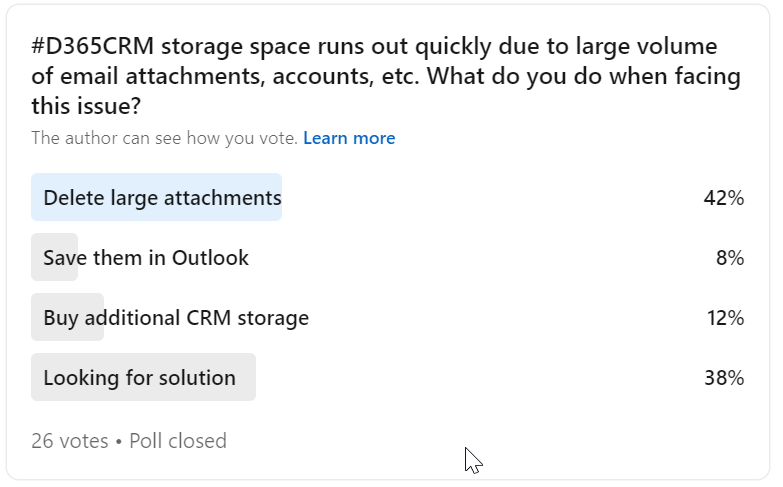 As many as 42% of voters delete their large attachment files. Well, that's one way to keep your storage space free, but sometimes deleting critical attachments may not always be practical. Another 12% of users are buying additional storage, and as we already mentioned above, buying additional storage space is expensive.
The need of the hour as emphasized by 38% of voters is a cost-effective file and storage management app.
Inogic's Attach2Dynamics, a Microsoft AppSource Preferred App, is an efficient storage management solution that integrates Dynamics 365 CRM with Dropbox, Azure Blob Storage, and SharePoint. So, what are the advantages of using Attach2Dynamics? Let's find out.
With Attach2Dynamics, you can effortlessly bulk migrate historical CRM data to cloud storage without interrupting daily activities. The CRM history contains notes, emails, and sales literature attachments. You can easily free up Dynamics 365 CRM space and reduce your storage costs. The notes and email attachments are stored in the designated location in the cloud. This allows you to keep an organized record of the data on the associated cloud storage.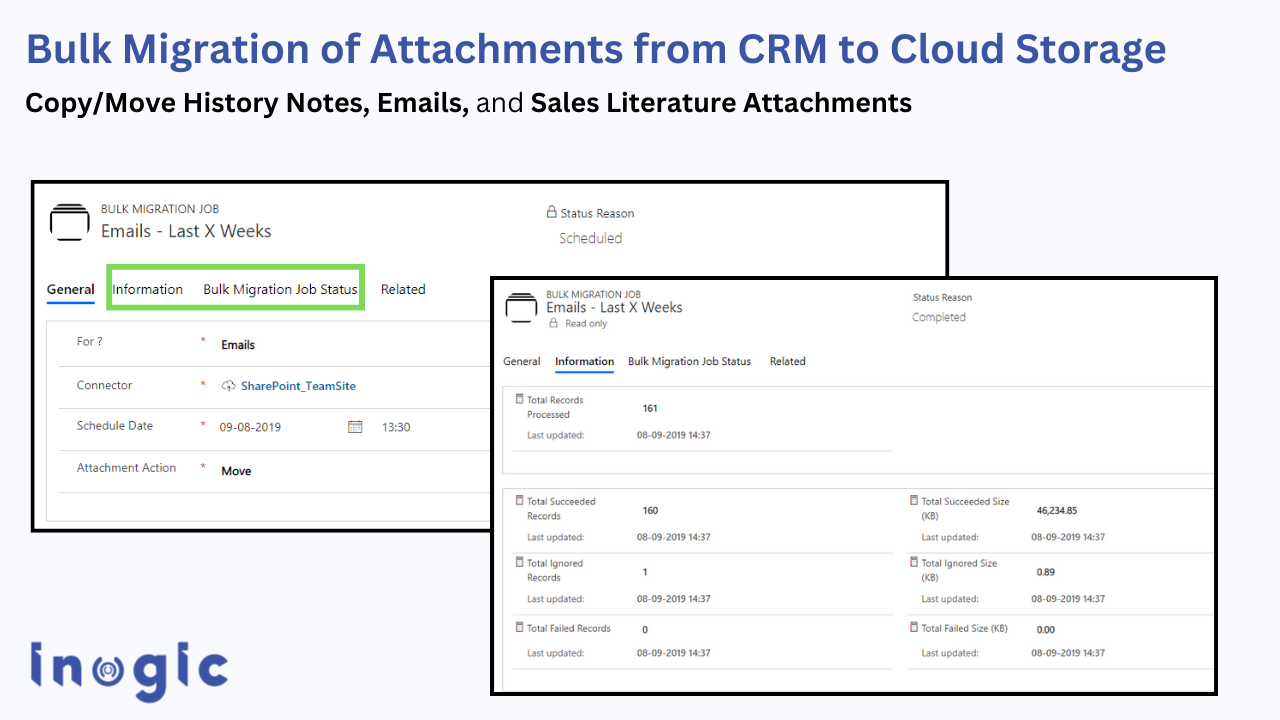 Drag and drop files and folders
Attach2Dynamics' user-friendly interface allows you to quickly drag and drop multiple files and folders from CRM to desired cloud storage. This will help you easily upload/download files, save time, and facilitate your daily hustles.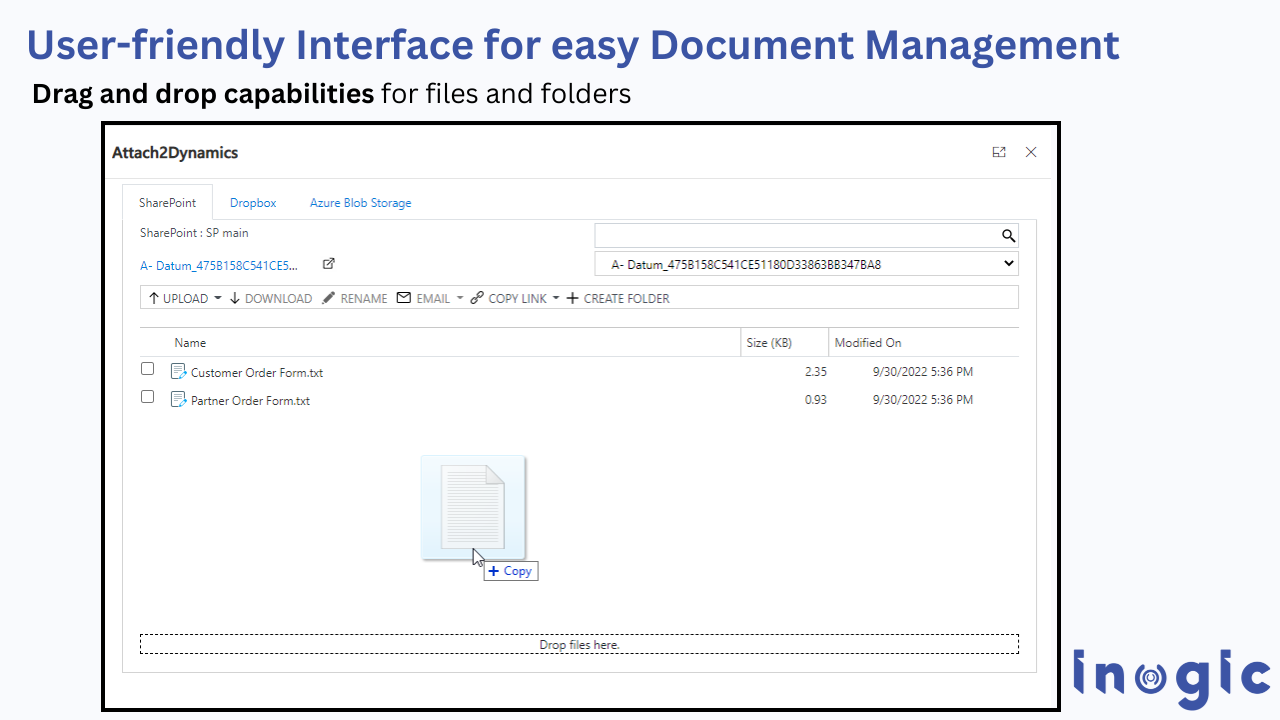 Send files as links and attachments
Attach2Dynamics will allow you to send files as links and attachments in email. The link is nothing but the SharePoint folder location of a file. With this, you will be able to create anonymous links that help share documents from outside sources. Multiple files can also be sent in a single mail.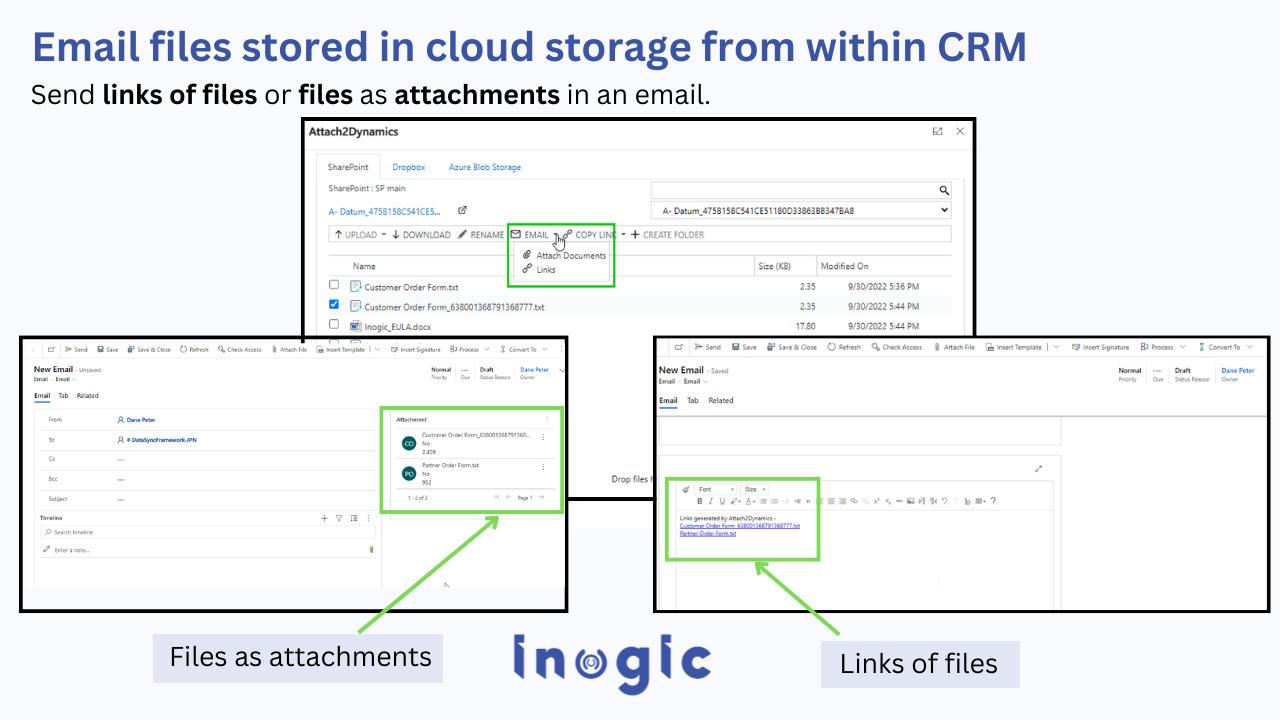 The security templates feature of Attach2Dynamics enables you to create security templates that allow you to manage user access to various Attach2Dynamics functions like upload, download, email, copy link, rename, etc. in all three-cloud storage – SharePoint, Dropbox, and Azure Blob Storage.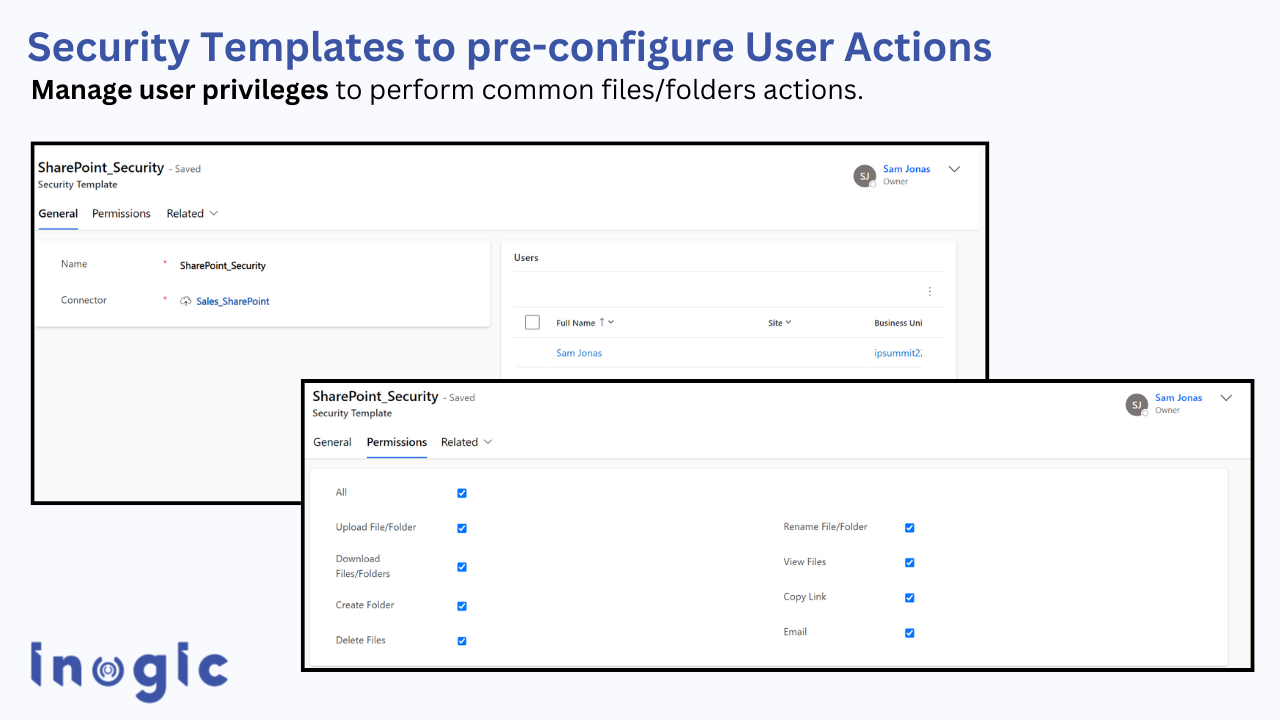 Attach2Dynamics has many more excellent features that will ease your day-to-day activities and aid in effective document management. You can also watch this amazing video to better understand the features.
Simply visit our website or Microsoft AppSource and download this solution for a free 15-day trial because it is always advisable to gather first-hand experience.
Please email us at crm@inogic.com if you want a personal demonstration or have any other document management-related needs.
PS: Looking for advanced security on your Dynamics 365 CRM and SharePoint Integration? A way to sync your Dynamics 365 CRM security model to SharePoint? SharePoint Security Sync by Inogic is just the solution for you.
Till then, keep managing files, smartly!