In an organization, many people work on the same data, and at times it becomes quite necessary to have a conversation with the people who are working on it in order to establish clarity of the work done on that data. To initiate the conversation, we must know who is working on that data.
To overcome this, Microsoft has introduced a new feature "Show other people when they're using the same form" in its 2023 release wave 1.
To enable the feature, please follow the below steps:
1. As an Admin user, navigate to https://admin.powerplatform.microsoft.com/ and log in with the CRM credentials.
2. Select the environment and click on Settings.

3. Expand the Product and click on Collaboration.

4. Under Model-driven Apps, turn on the "Show other people when they're using the same form" and click on the save button.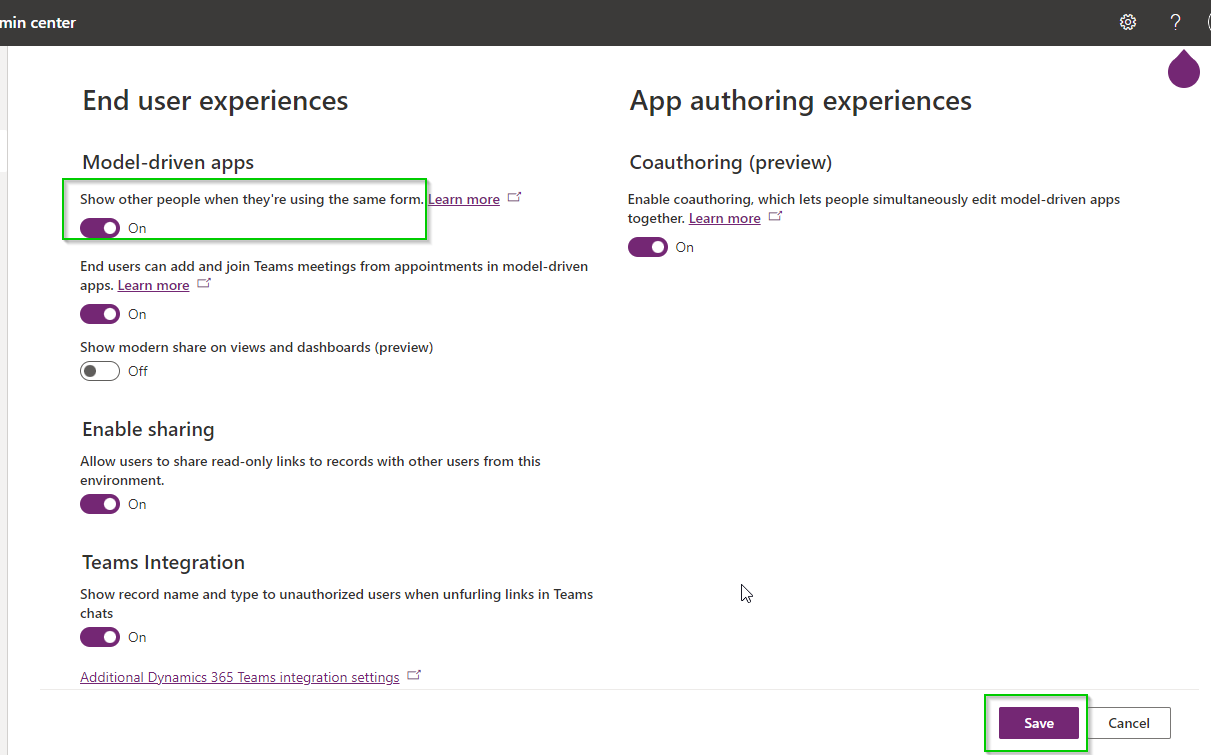 Once this feature is enabled, to see the changes, navigate to the sales hub app and open an account entity record with an admin user. Here, my admin user is Revonne and the owner of the record is also Revonne.

Also, at the same time, the user, Beverly, logged in, so in the above screenshot, we can see that Beverly is also accessing the same record at the same time.
As two users are accessing the same form and as they want to collaborate, then they can simply click on the user icon.
Here, on clicking the user icon, the logged user will see the following options:
Send an email to that user
Start a Teams chat
Open the contact card

1. For sending an email, on click of send mail button, an email form will be opened with the auto-populated email address of the user.

2. For starting Teams Chat, clicking Teams Chat opens the chat window, and the message gets sent to the user with details of the record.
3. For Opening Contact Card, it will open a window where all the user information is displayed.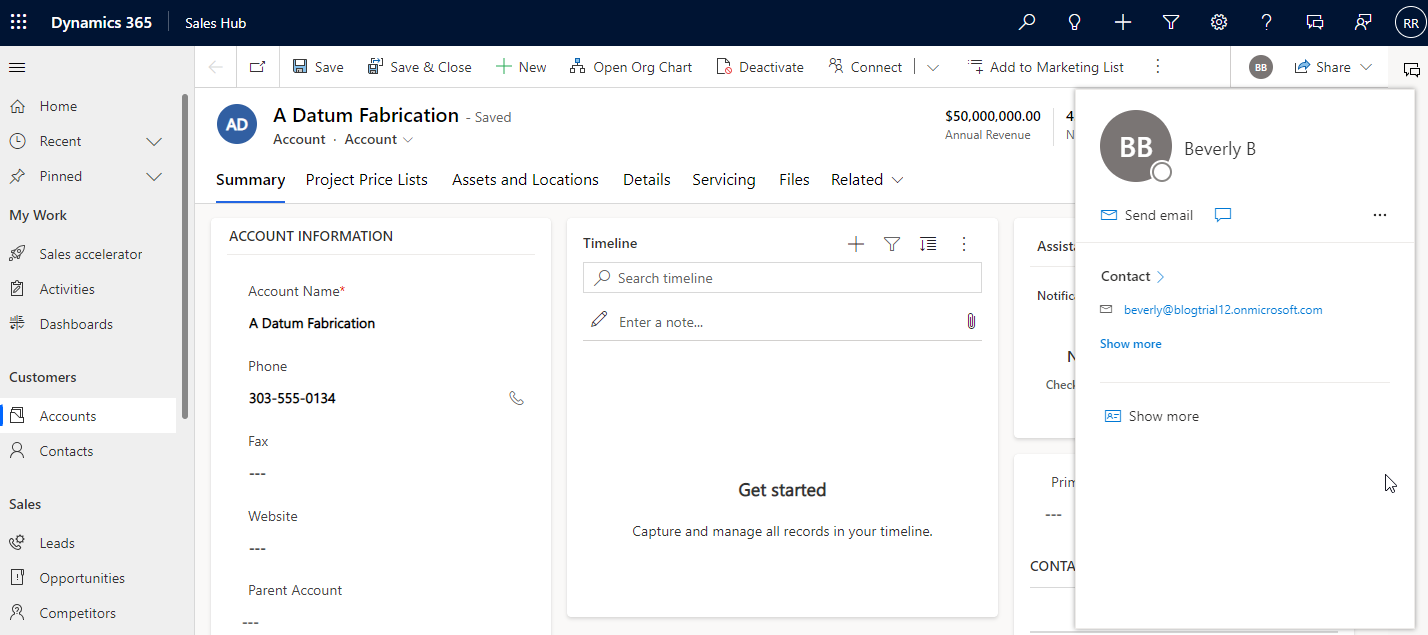 Conclusion
Here, we saw the working for account entities. This feature applies to all entities, including custom tables. Thus, this feature makes it easy to collaborate and work with other colleagues to accomplish greater business goals.