Field Service contains the ability to define characteristics for resources. These are used to record the skills and certifications of a resource. It has information that is used on work orders to ensure only correctly qualified engineers are assigned.
Characteristics are the skills or attributes of resources. For example, they will be indicating a license or certification needed for certain types of work.
The Latest Field Service Version (8.8.101.95) introduced this feature independently for Field Service by configuring the settings from the "Field Service Setting" area.
This blog will be a walkthrough of the steps needed to be performed to enable or disable enhanced characteristics for resources.
This Field Service Setting allows system administrators to set the default setting of Enhancement for Characteristics of resources. With this enhanced characteristic setting enabled, the user can append some more information to Bookable Resource Characteristic records.
Consider the following Use Case- Suppose a resource has done the Power Platform Fundamentals certification that we can add in skills associated with the respective resource but now using this feature we can add more details regarding certification like when the resource got certified, when it will get expired, etc
For that, we need to Enable/Disable "Enhanced Characteristics" from Field service settings. So, let's begin with the configuration details. This setting will be applicable to Bookable Resource Booking Characteristics.
Step 1: Login into the Field service app and navigate to Field Service > Administration > Field Service Settings >Preview feature> Enhanced characteristics set On.
Please refer below screenshot for the same.

Step 2:  Enable the Enhanced Characteristics.
Steps 3: Navigate to the Resource Area > create new Bookable characteristics of related bookable resource
Please refer below screenshots for the same.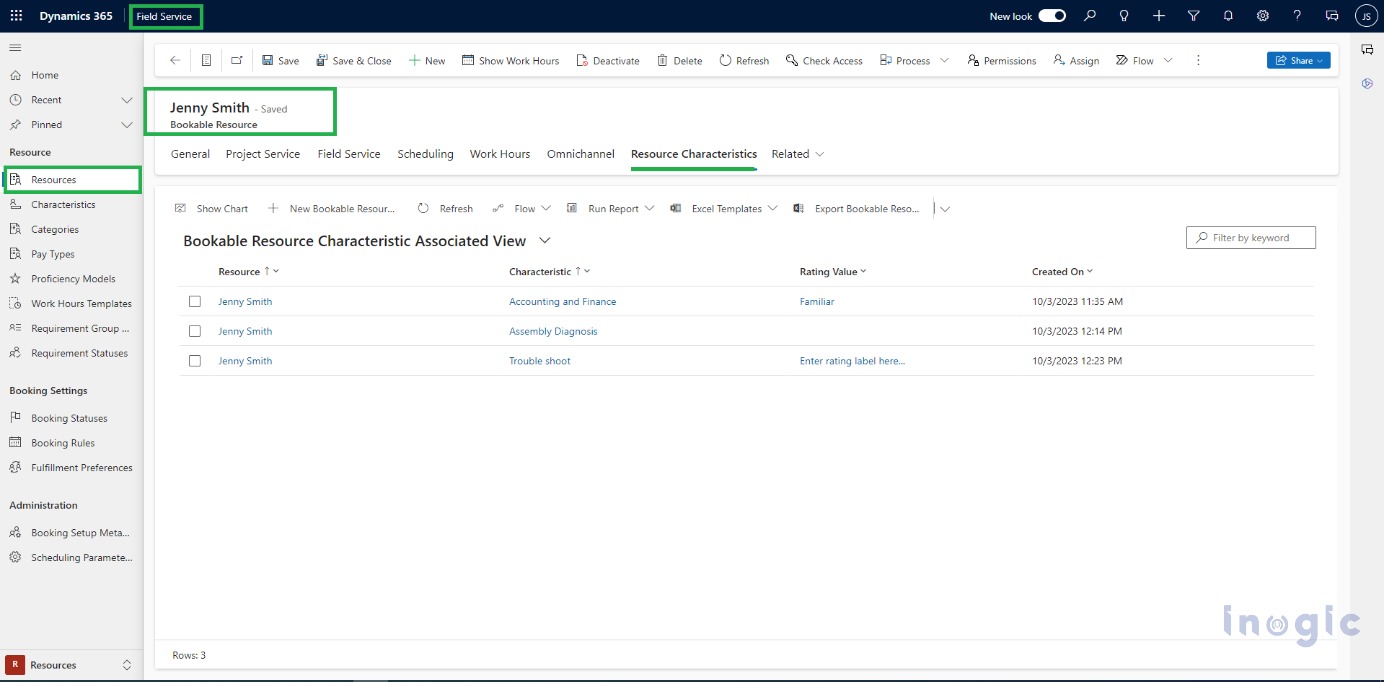 If Enhanced characteristics are enabled from the field service setting, then the "Support Information" section will be displayed. Users can provide an ID, Issue Date, Expiration Date, and a Description of a characteristic that is related to a specific resource.
If Enhanced Characteristics are disabled then this section of Supporting information will not be display
Please refer below screenshots.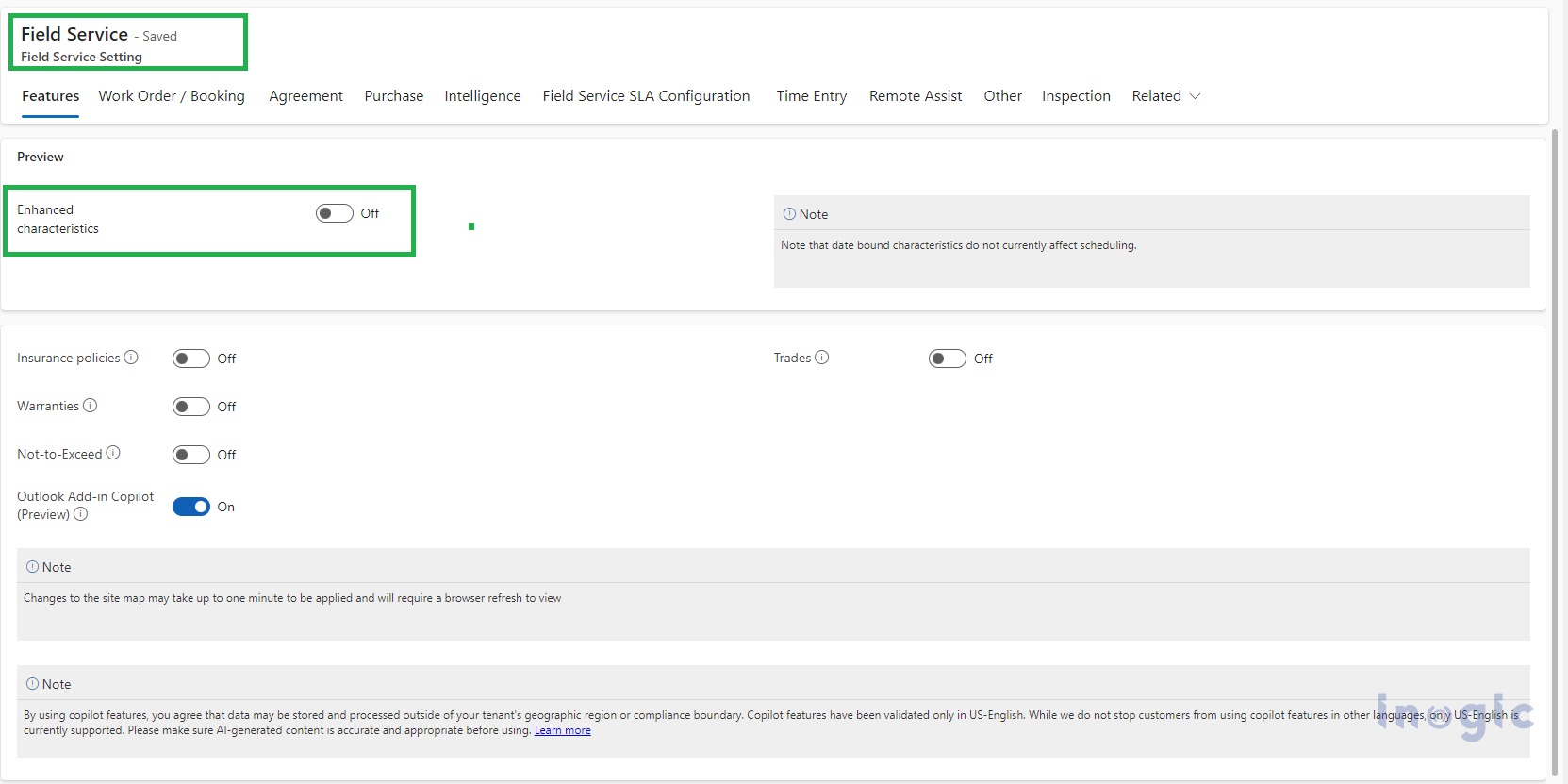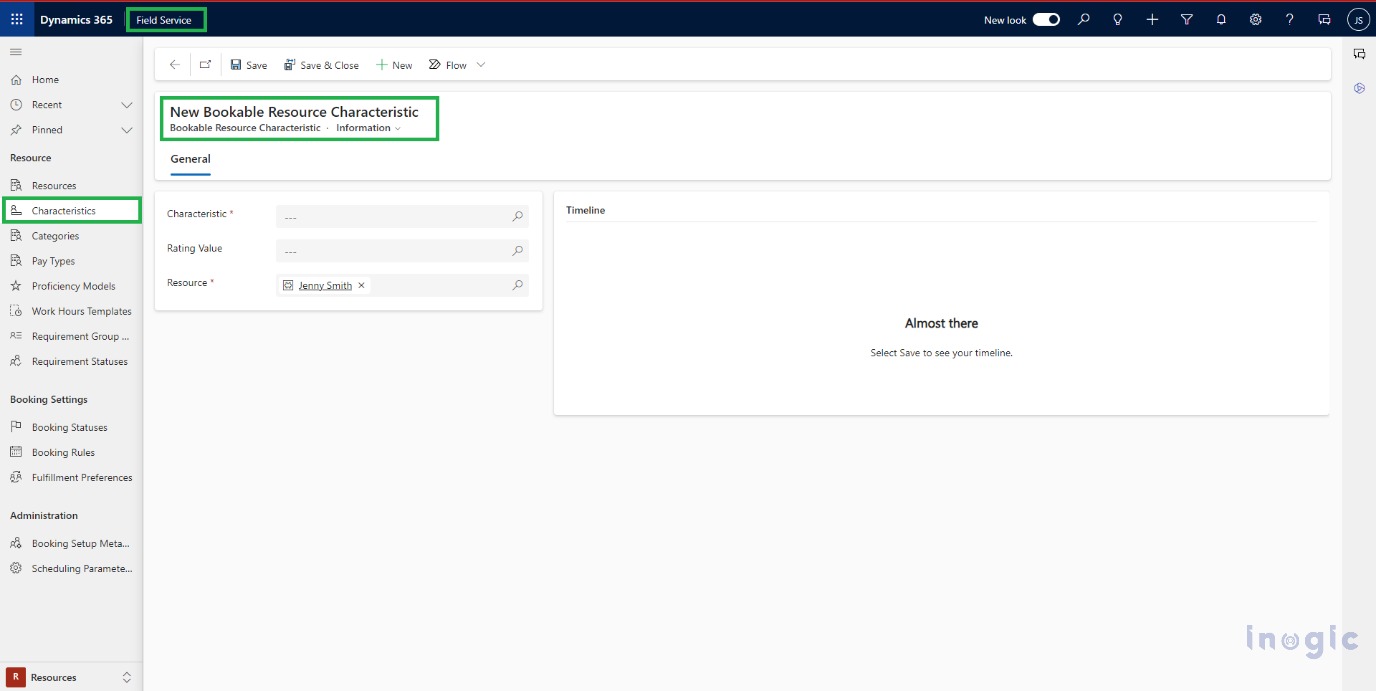 Conclusion
Using this newly added section related to resource characteristics, the user will be able to add more details related to the Resource's Skills and Certification.