You might have heard about ChatGPT and it being considered a new way to improve productivity. We might be aware that it helps in developing applications by reducing human efforts. Creating an app manually could be a difficult task as it requires concentrated time, creativity, and energy. What if it could be done just by saying what one wants? This blog talks about AI Copilot (preview) feature in Power Apps. After enabling the feature, one can create an app for AI assistants. One can make Canvas App just by describing what one wants even if one isn't technically proficient.
NOTES:
This feature is available in the United States region only
The en-us language is enabled in the browser
This feature needs to have a Microsoft Dataverse Database in the working environment
To enable Copilot, you need to enable AI Builder and Copilot Preview. To enable both, the user must be System Administrator or Global Administrator and follow the steps below:
1. Sign in to Power Platform Admin Center.
2. Click on the Environments option in the left panel > Select specific environment > Click on settings > then click on Product > Click on Features > Turn on Copilot and under AI Builder, enable AI Builder preview models. By default, these features are enabled.
Let's see how we can create a canvas app by having a conversation with Copilot:
1. Sign in to Power Apps. After login, you will see the AI assistant on Power Apps Home Page as seen in the below screenshot: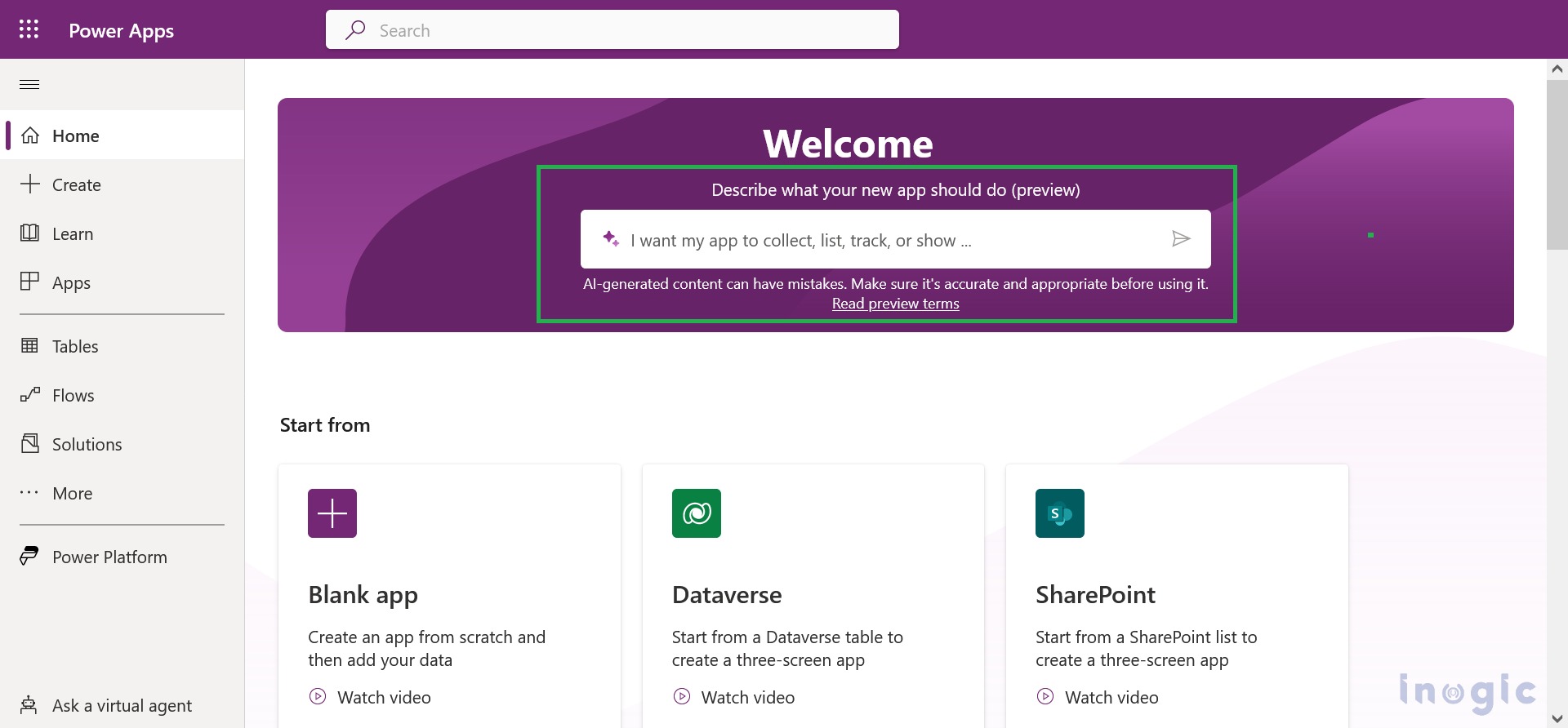 2. Enter the description of your app in the textbox. Let's say, I want to create an app for an Employee management system and then click Enter.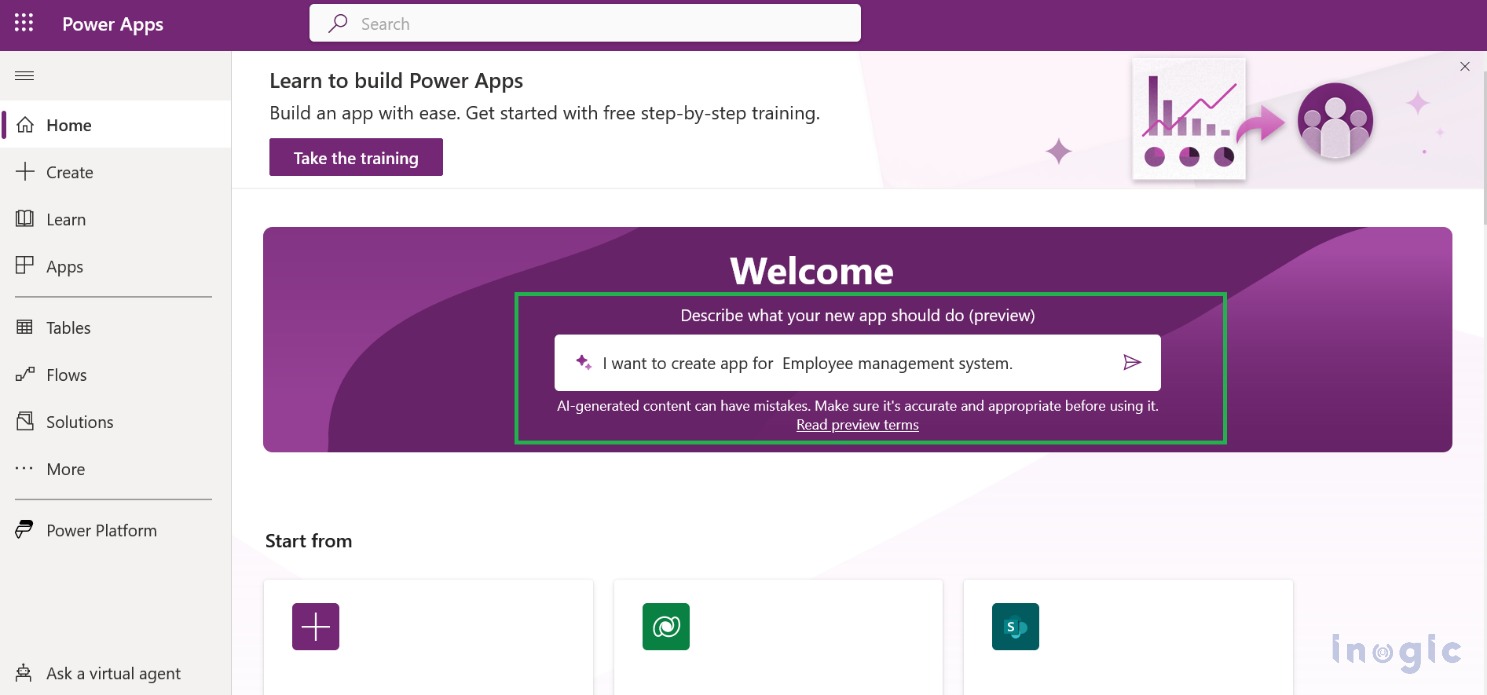 3. Then AI will create a table for your app and generate some sample data also. You can also modify the table through conversation.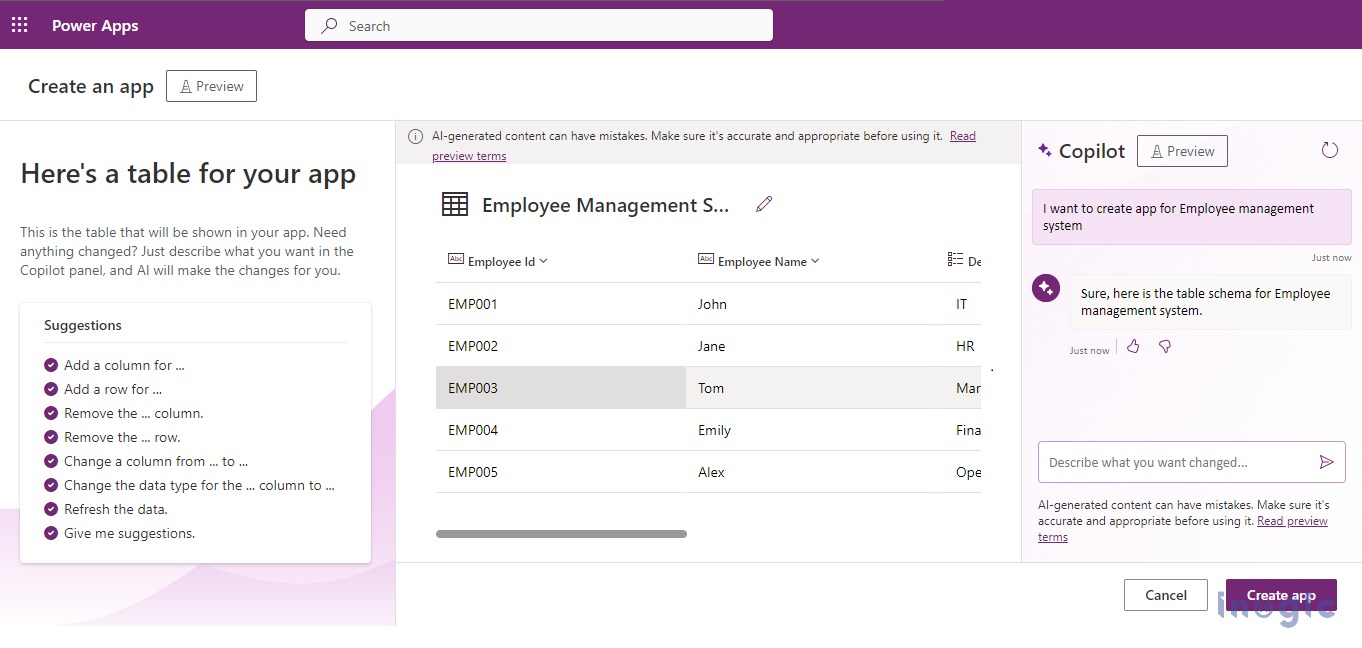 Please find some suggestions below that we get from the AI assistant:

1. Add Column: You can add more columns as per your choice. To add columns in the table, enter the command in the textbox such as add column for Experience and Leaves then click on Enter and wait till you get a response from the AI assistant. As per description columns will be added to the table.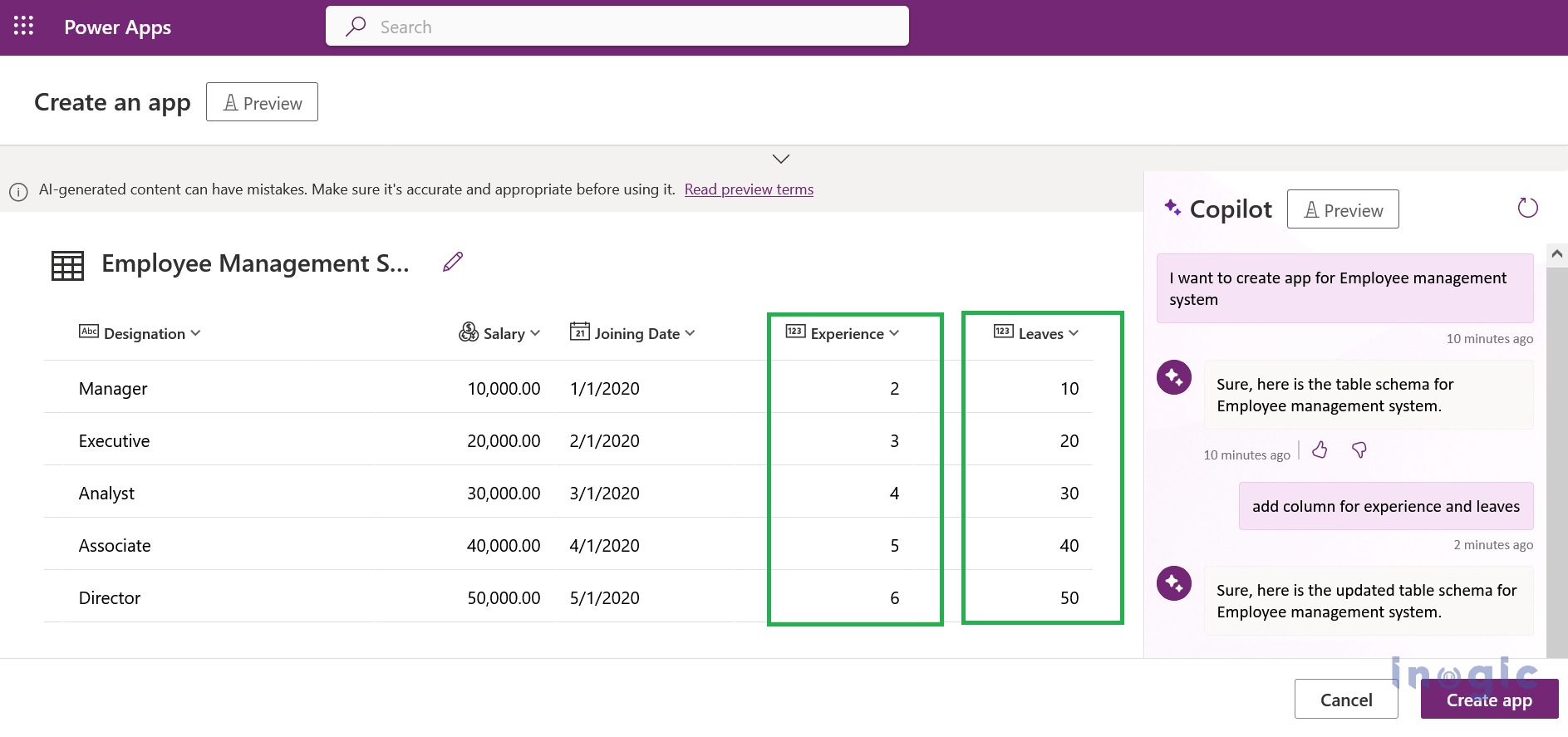 2. Change column data type: Click on the View column icon to view the properties of the column. You can modify the data type of the column. To change the data type, you can describe changing the data type of column experience to Text and show experience in years.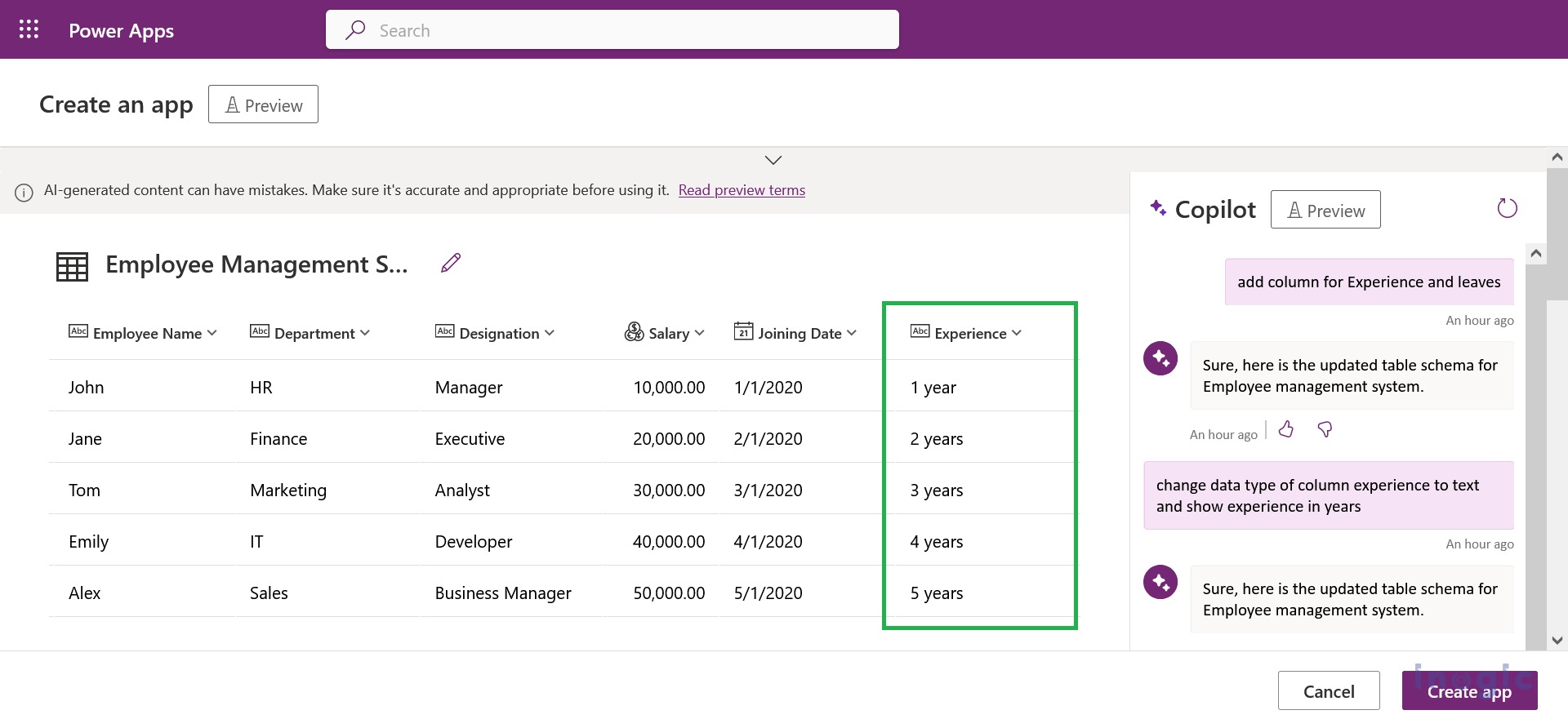 3. Add more rows: You can add some rows and change the column's value of a specific Employee. In that way, you can continue to edit the table as per your choice.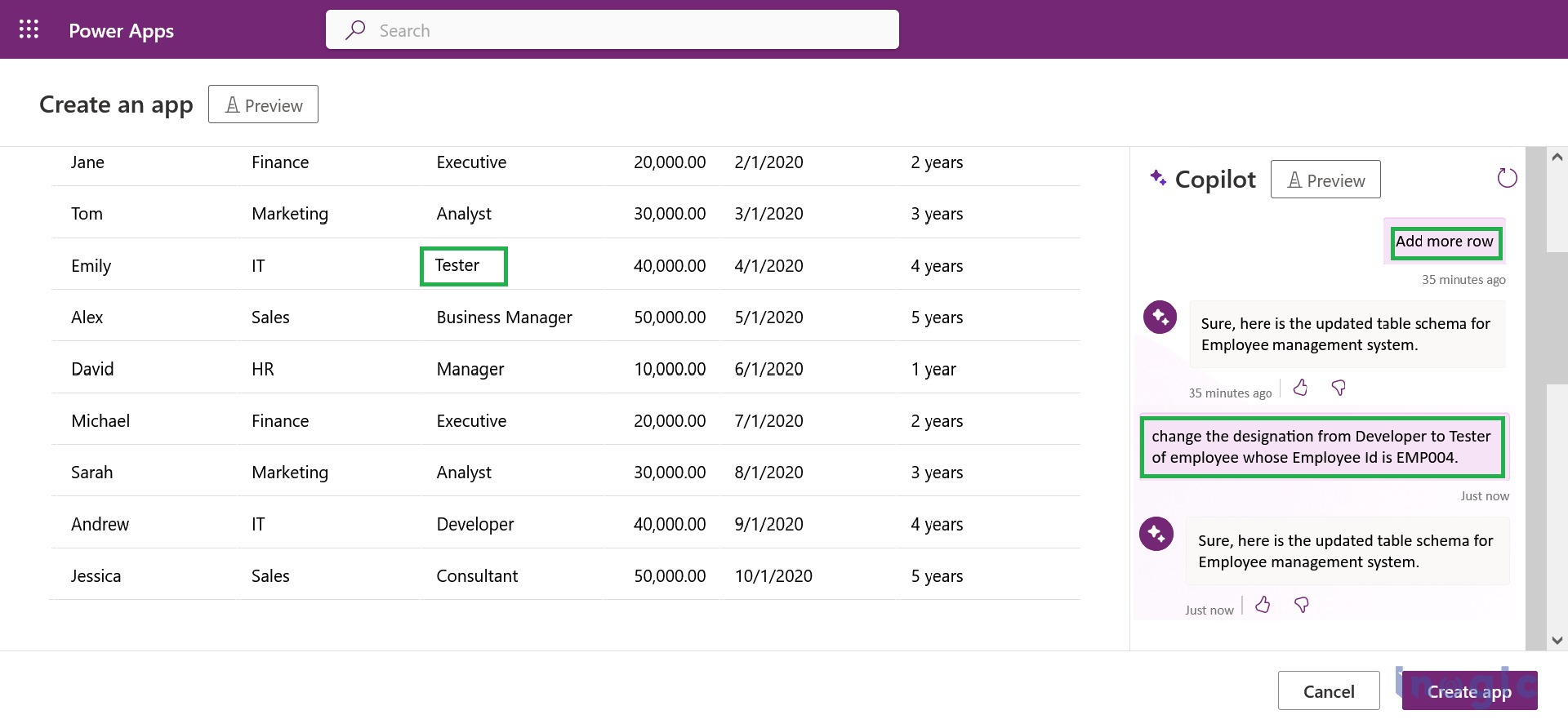 4. More suggestions: You can tell the AI assistant what you want, and AI will generate a Dataverse table. You can also ask for suggestions from Copilot.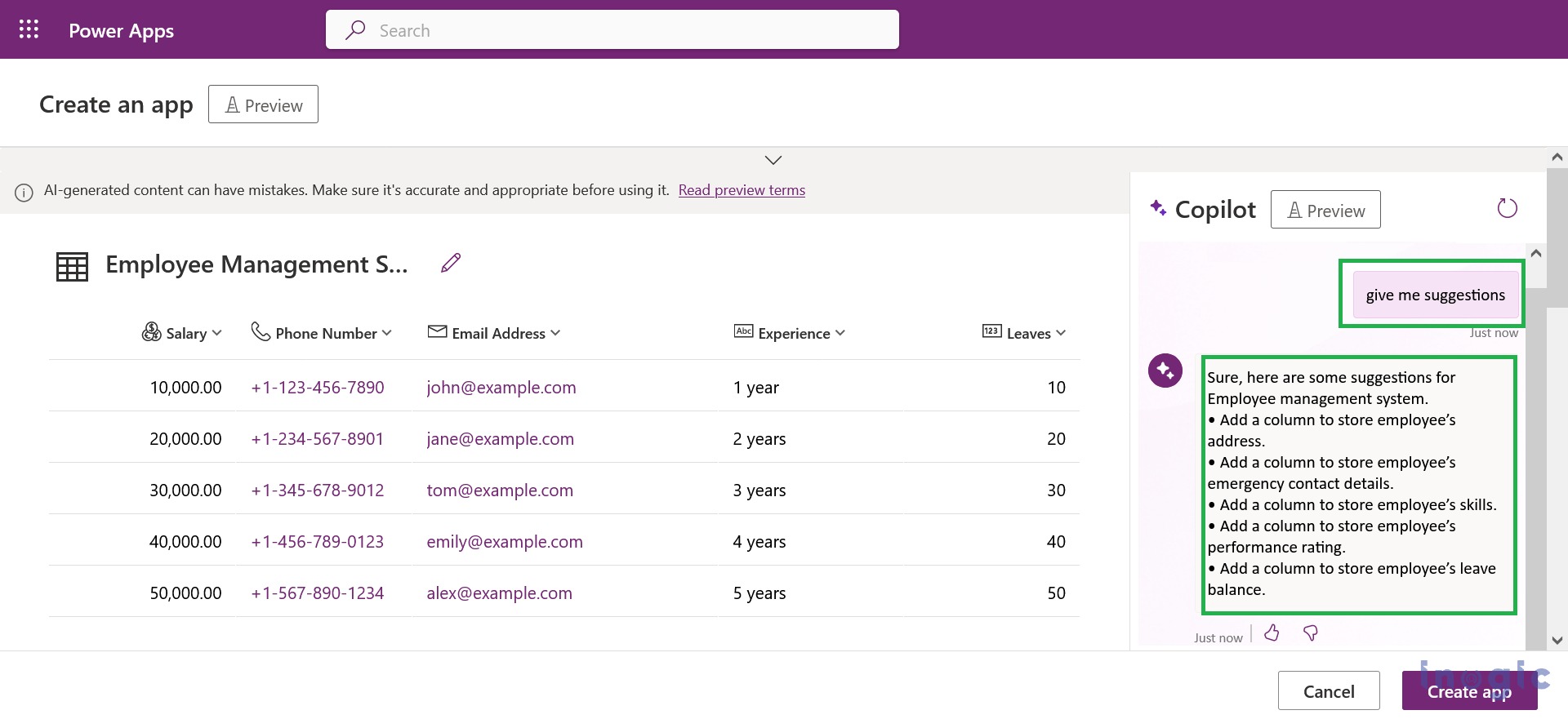 Once you are done with the editing part, click on create app button to create Canvas App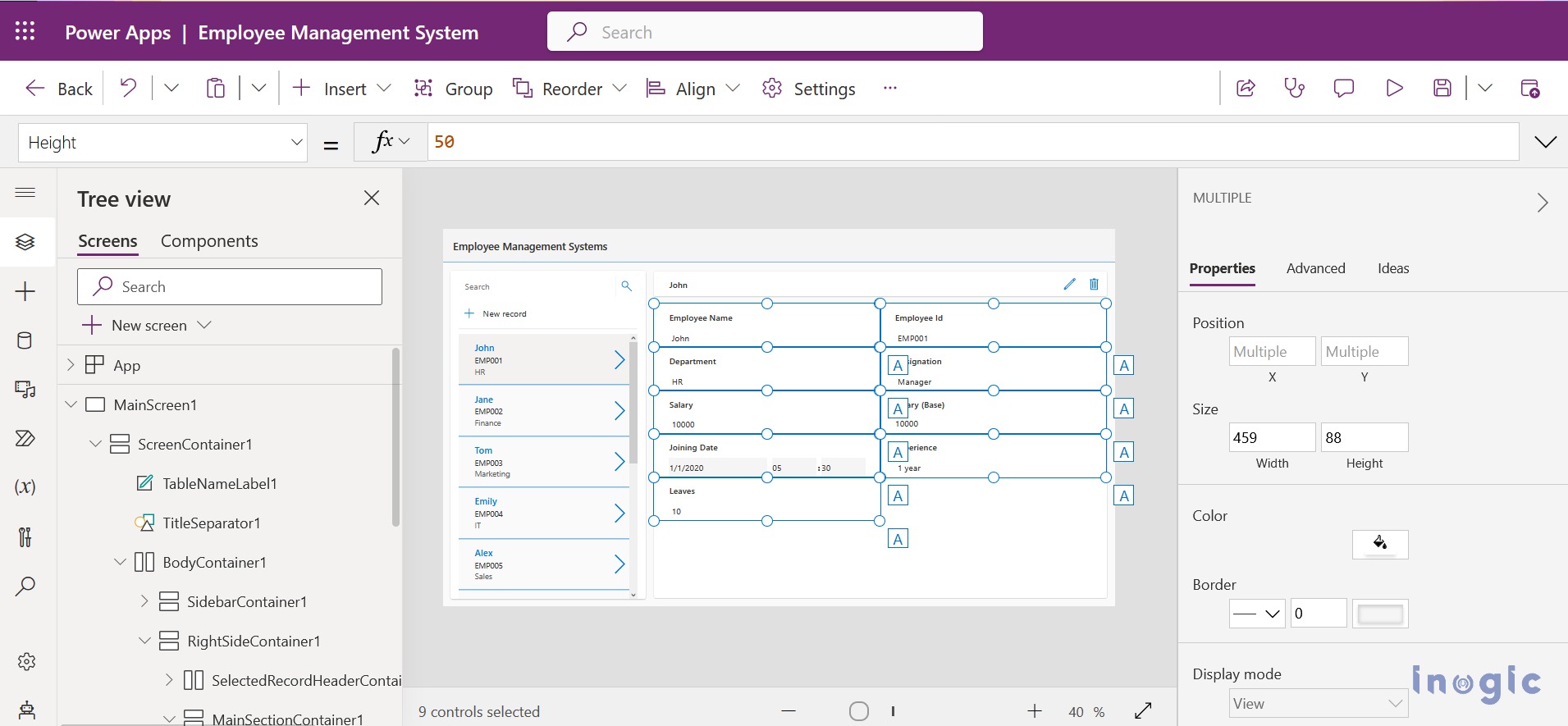 Conclusion
Copilot helps you to build Canvas App faster and with ease. Even with minimum technical knowledge, one can build the app correctly.