In this blog, we will learn about the new feature introduced by Microsoft in the 2023 Release Wave 2. Anyone can now quickly construct customer journeys with Dynamics 365 Marketing (Customer Insights–Journeys), including those who have never done it before. The journey will be built for you by Copilot's generative AI if you just describe what you want to construct using a common language. Now, instead of wasting time perfecting the mechanics of the journey, you can work with your entire team to swiftly drive stakeholder alignment and guarantee that you're providing the most individualized experience for your clients. Your customer experience ideas can now be quickly brought to market by combining the journey creator with the content ideas Copilot assistance for email creation.
Steps to enable the journey copilot:
Open the Dynamics 365 Marketing app (Customer Insights–Journeys).
In setting area, go to Overview subarea -> Feature Switches.
In the Journey section, enable the Copilot toggle button and click on the save button.
When you click on the New Journey button, the Journey copilot window will appear.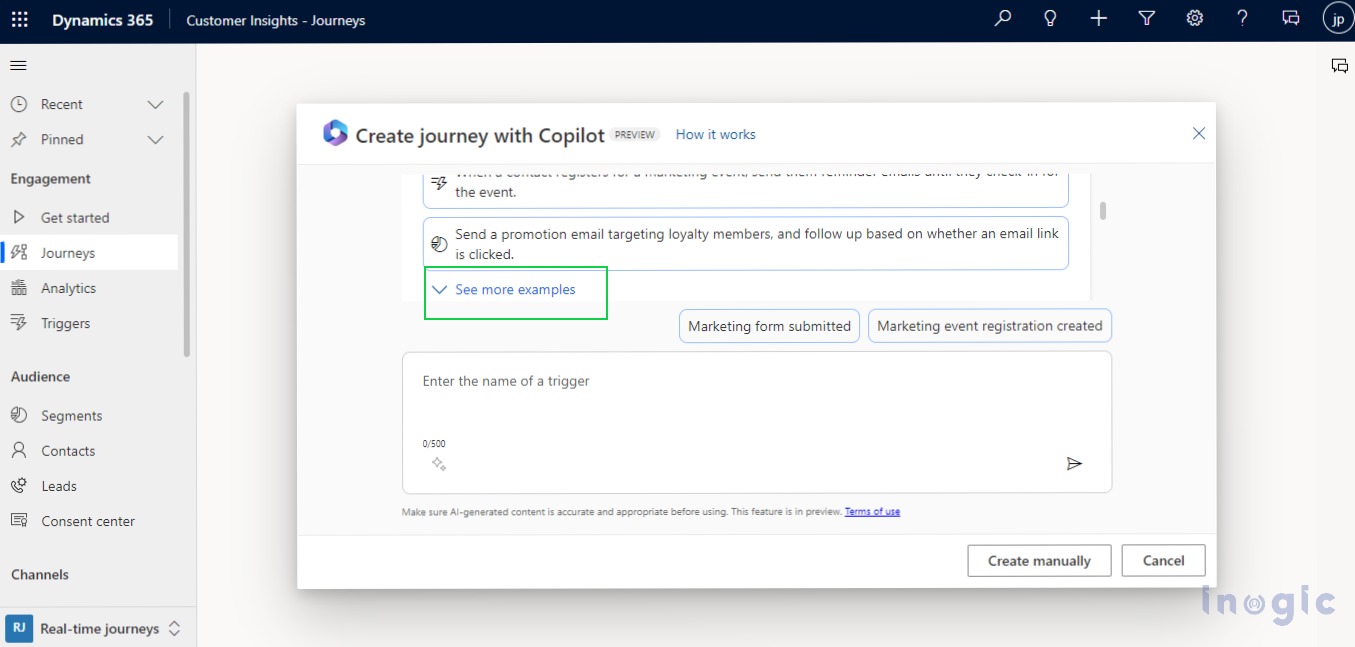 There are six suggested prompts for you to choose from at the top of the window. Select 'See More Examples' to see all of the recommendations. The guided prompt experience can also be accessed by clicking the two-star icon in the text and entering the window.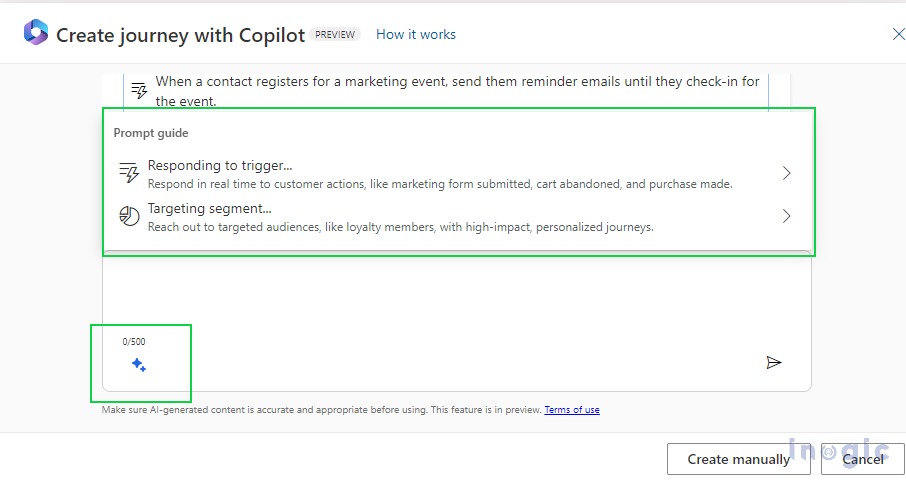 Even after enabling Journey Copilot, you can create a journey manually by clicking on the Create manually button.
For example, a prompt is "If a contact does not check-in for an event, send them a follow-up email otherwise, send them a reminder email 1 day before the event". The prompt is processed by Copilot, who then provides Journey recommendations.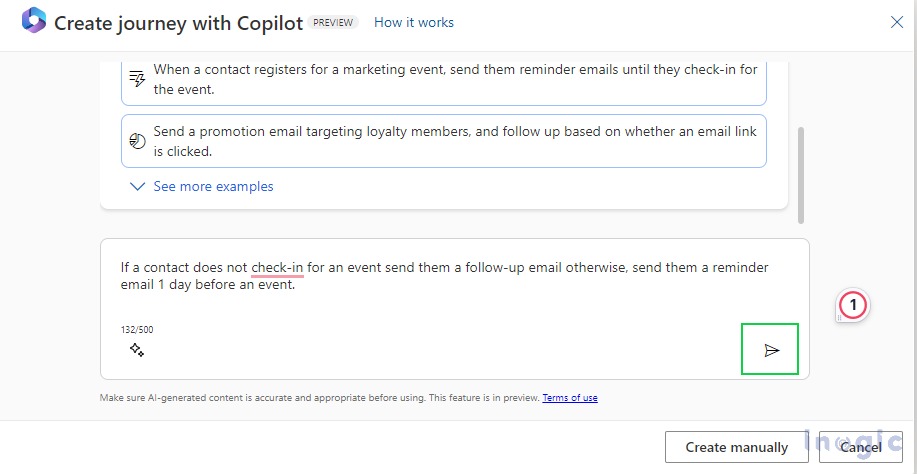 You will be able to see the preview of the journey, which will give you a detailed summary. You can also make edits to your journey.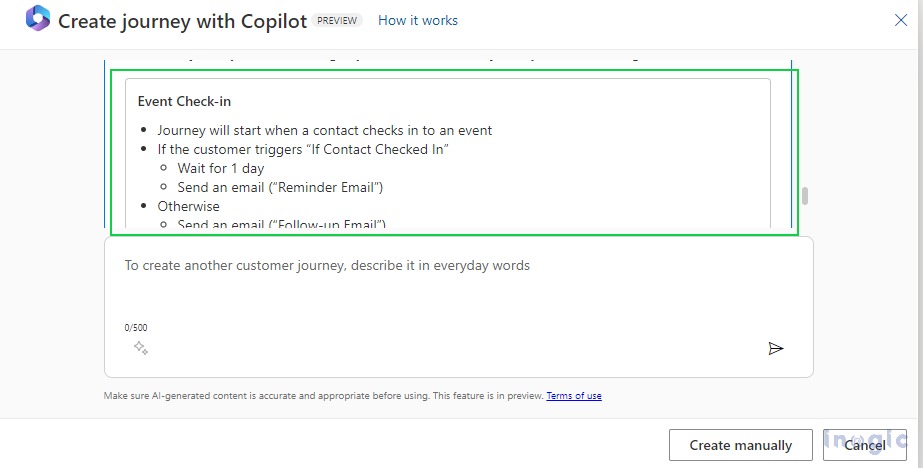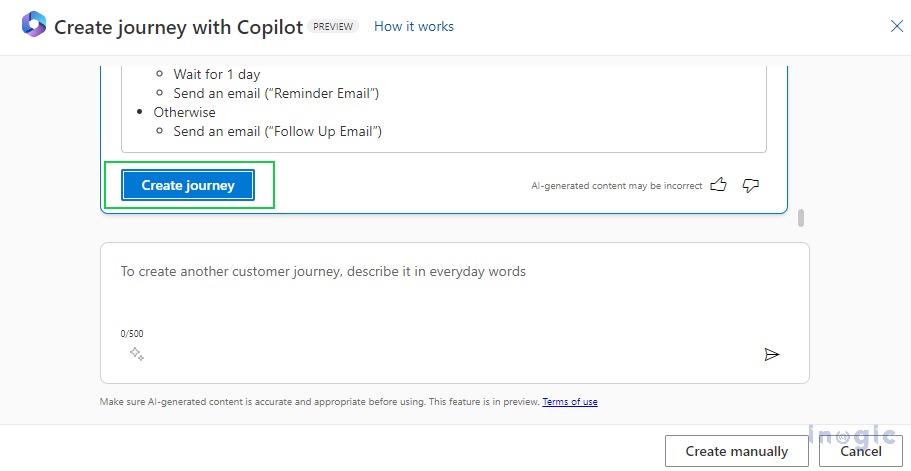 You can click on the Create Journey button once you are satisfied with the suggested journey, and the journey will be created. Your only remaining steps are to add your content, change your condition if necessary, and finally hit publish.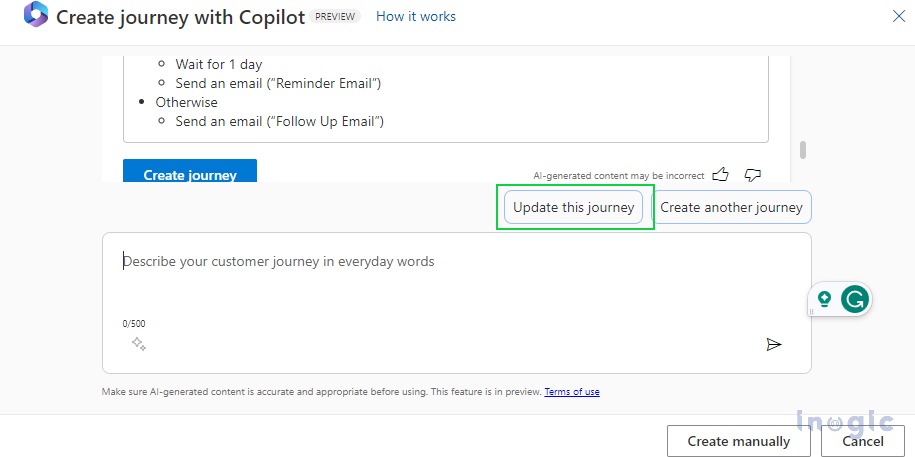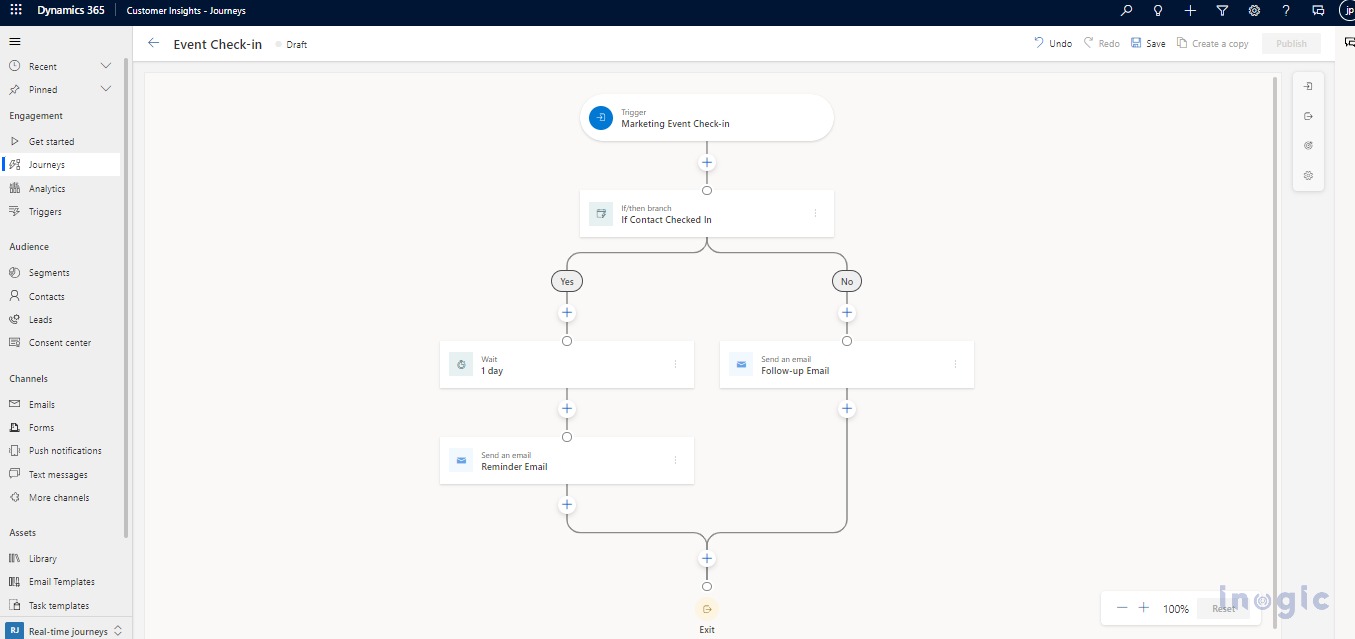 Conclusion
With the help of the journey copilot, anyone can now construct marketing journeys without having a thorough understanding of the product by using everyday conversational language.