You have invested a lot of time, effort and money to gain clients for your business. You probably marketed your business and used multiple branding strategies to attract clients. Therefore, it only makes sense to focus on customer retention.
Invespcro's study states that companies who increase customer retention activities by 5% increase their profits by 25% to 95%. Likewise, HubSpot found that 93% of customers make repeat purchases with companies that communicate well and offer excellent customer service. Another report by Microsoft also revealed that 66% of customers have switched companies due to poor customer service. And the major reason of poor customer service is a lack of effective communication!
These statistics state that communication is also critical for customer retention, as it cultivates trust, which leads to loyalty. Hence, in this post, we will analyse, how you can maintain effective communication, reduce response time and be proficient in resolving support tickets.
We will also explore, how all of this can be achieved with the perfect Lead Management App within Microsoft Dynamics 365 – Lead Assignment and Distribution Automation.
But first, let's understand in brief about Lead Assignment and Distribution Automation.
Lead Assignment and Distribution Automation is a productivity app within Microsoft Dynamics 365 that automates distribution of leads. With this app you can also assign and distribute any OOB records within Dynamics 365 CRM, which means support teams and service agents can allocate Cases.
Now, that we know about Lead Assignment and Distribution Automation, let's see how it helps with customer retention
Maintain Effective Communication
Communication plays a critical role in customer retention. Effective communication helps businesses stay connected with clients and builds strong relationships. By communicating with customers in an effective and timely manner, businesses can keep clients satisfied and content. You can do this with Lead Assignment and Distribution Automation!
With the feature Round Robin Assignment, service agents can be assigned Cases in a sequential order. The loop can be configured depending on the criteria set and multiple round-robin assignments can be created to ensure that each incoming Cases are managed effectively and served rightly.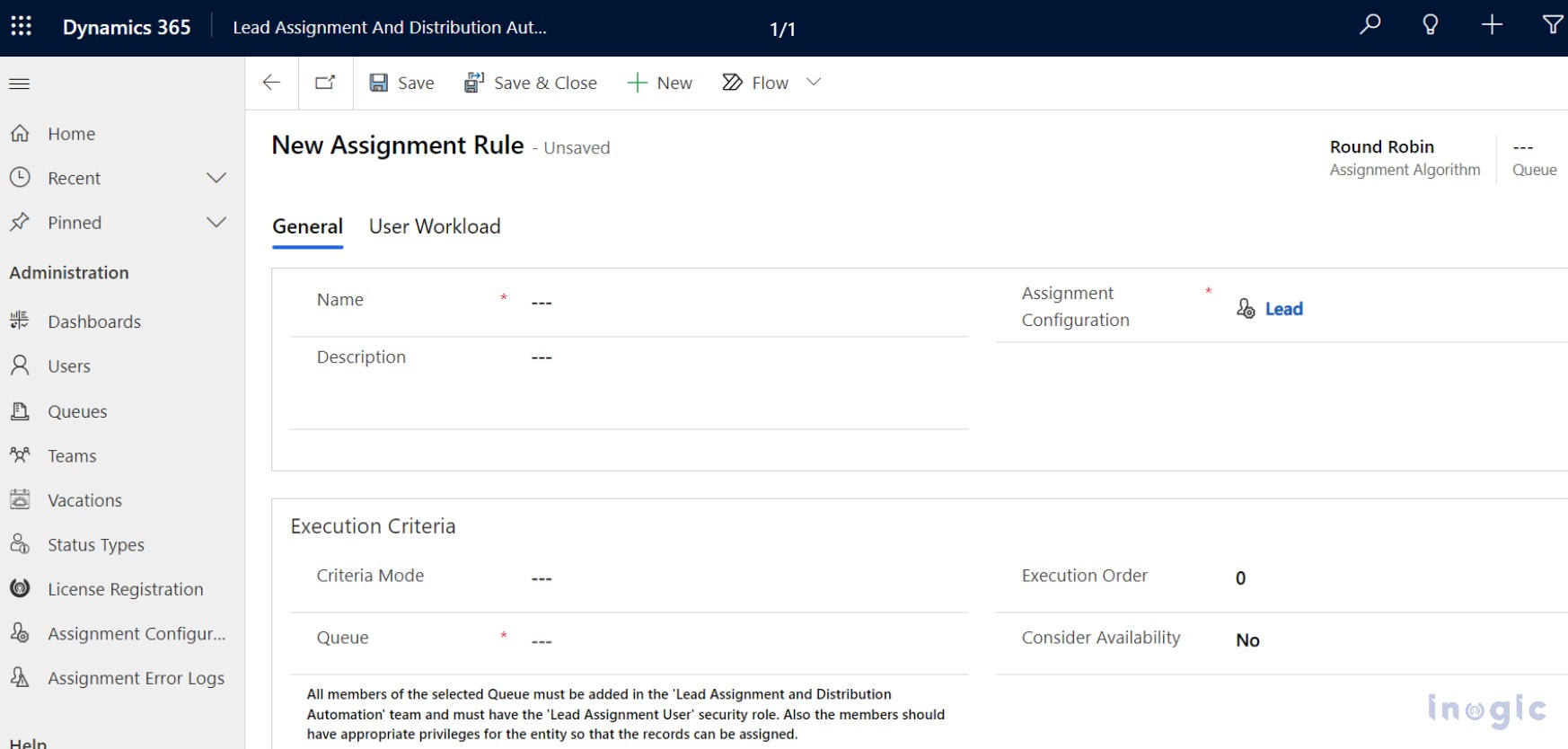 Reduce Customer Service Response Time
Reducing response time can have numerous benefits for businesses and service providers. A prompt response can help to build trust with clients, increase customer satisfaction, and ultimately, improve retention rates. Additionally, businesses that prioritize reduced response times are more likely to receive positive reviews and recommendations, which can help to attract new clients.
To reduce response time, businesses can automate responses to provide clients with immediate feedback and confirmation.
Lead Assignment and Distribution Automation assigns Cases to qualified and available service agents with the feature Automatic Assignment on Update or Capacity Assignment. As soon as a Case is created, the feature assigns the record to the support and service agents based on their lead assignment rules. This guarantees that leads are followed up quickly, offering customer gratification and retention. Moreover, with the feature Round Robin Assignment once the Case is assigned in the round-robin fashion, it is sure to get responded quickly as well.
Be Proficient in Resolving Support Tickets
Timely resolving support tickets can lead to increased customer loyalty. When a customer receives excellent support, they are more likely to continue using the product or service and become a loyal customer. This loyalty can lead to continual usage of the service, increased sales and revenue for the business. Which means every time a support query comes in it has to be distributed to the capable and skilled service agent.
With Lead Assignment and Distribution Automation, Cases can be assigned depending on the linguistic capabilities and skill level of service agent. With the Round Robin Assignment feature a loop can be configured for geographical distribution. Which means, Cases from France can be allotted to customer service agents who can speak French, Cases from Munich will be allotted to customer service agents speaking in German.
More experienced agents can handle complex Cases, while newer agents can handle simpler ones. Using advance settings, these assignment rules or conditions can be configured and Cases distributed accordingly. Whenever a newer service agent is unable to handle a lead, they may Auto-Assign Existing Records to experienced agents.
There is no doubt that customer retention is crucial for long-term business success as it costs less to retain an existing customer than it does to acquire a new one.
So, to ensure effective communication is essential for building strong relationships with customers, which in turn, increases customer retention, sign up for a free trial of Lead Assignment and Distribution Automation today!