Marketing involves presenting an idea, a product, or a service to a target audience. By focusing on a customer's needs and wants, companies are able to determine who might purchase their product and how to attract them.
The concept of email can be quickly transitioned to the concept of writing by using content ideas as a way of generating new ways of expression.
The good content ideas are far more important than budget, which is why this blog discusses how you can start using them smartly in your emails.
Content is sometimes more important when creating an email. A situation like this led me to discover the "Copilot (Preview)" feature of email templates in marketing.
Note:
The content ideas preview is available only in North America as of now!
To enable this, you can follow the below steps:
1. Go to Settings > Overview > Feature switches
2. Enable/Disable the Copilot (Preview) feature switch toggle
Let's say you want to take the first follow-up on email, then follow the below steps to get the content ideas-
1. Click on "Copilot (Preview)" -> Select Topic from the list of 'Suggested topics'
2. Add a 'Keypoint', select "Tone of Voice", and click on the "Get Ideas" button
(KeyPoint: The most important points written in the email are the key points
Tone of Voice: This indicates in what context this email needs to be written and this we can choose from the different options i.e. Formal, Adventures, Luxury, Casual, Engaged
Get Ideas: This button, when clicked on, fetches data as per the key points mentioned earlier and also reflects the type of email that needs to be written that was mentioned in the Tone of voice)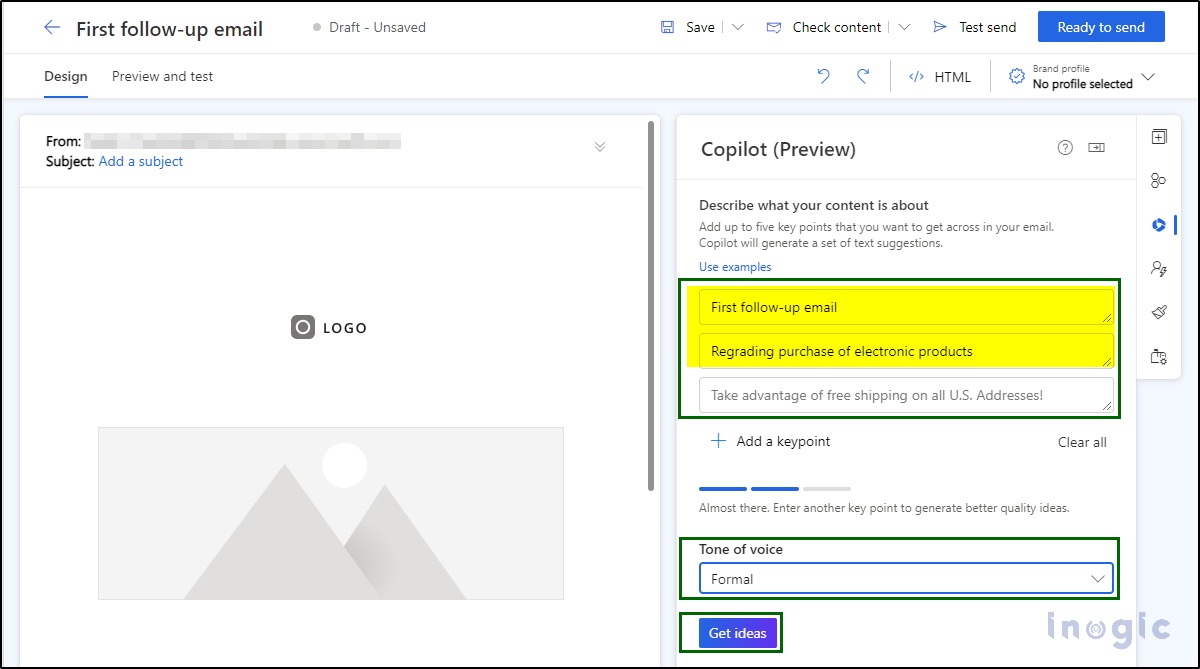 Multiple suggestions of content ideas will be displayed-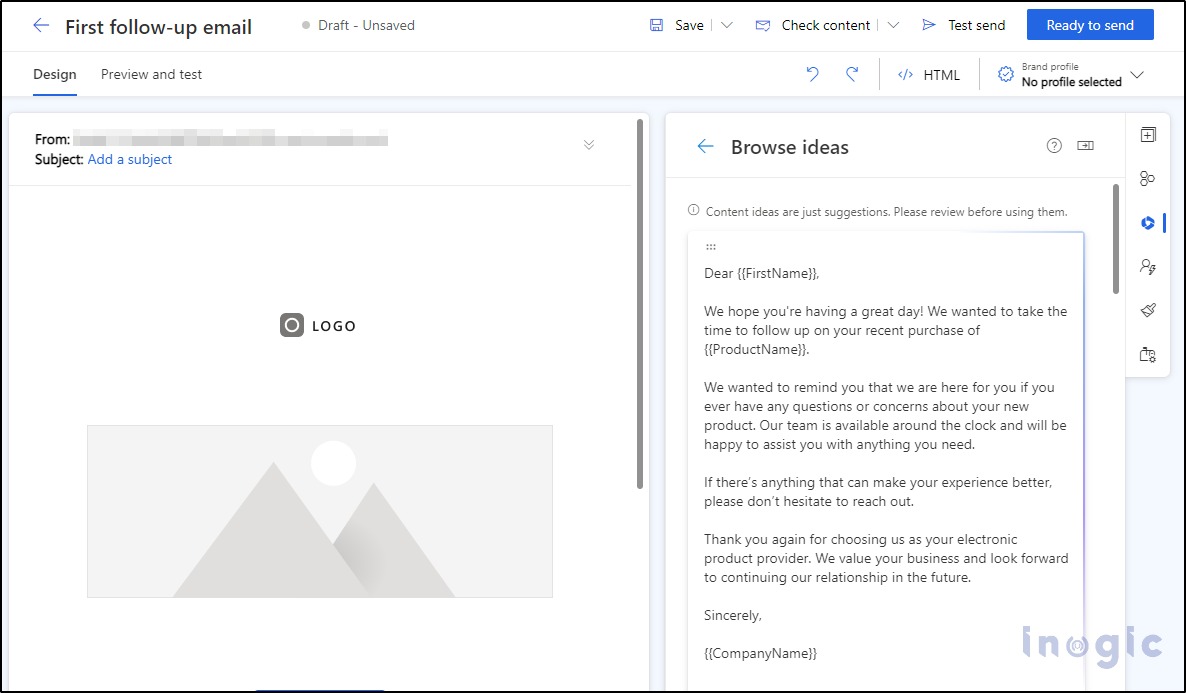 You can choose one of the draft contents from the suggestions and click on "Add to my draft" to add/use it in your draft/email as seen below-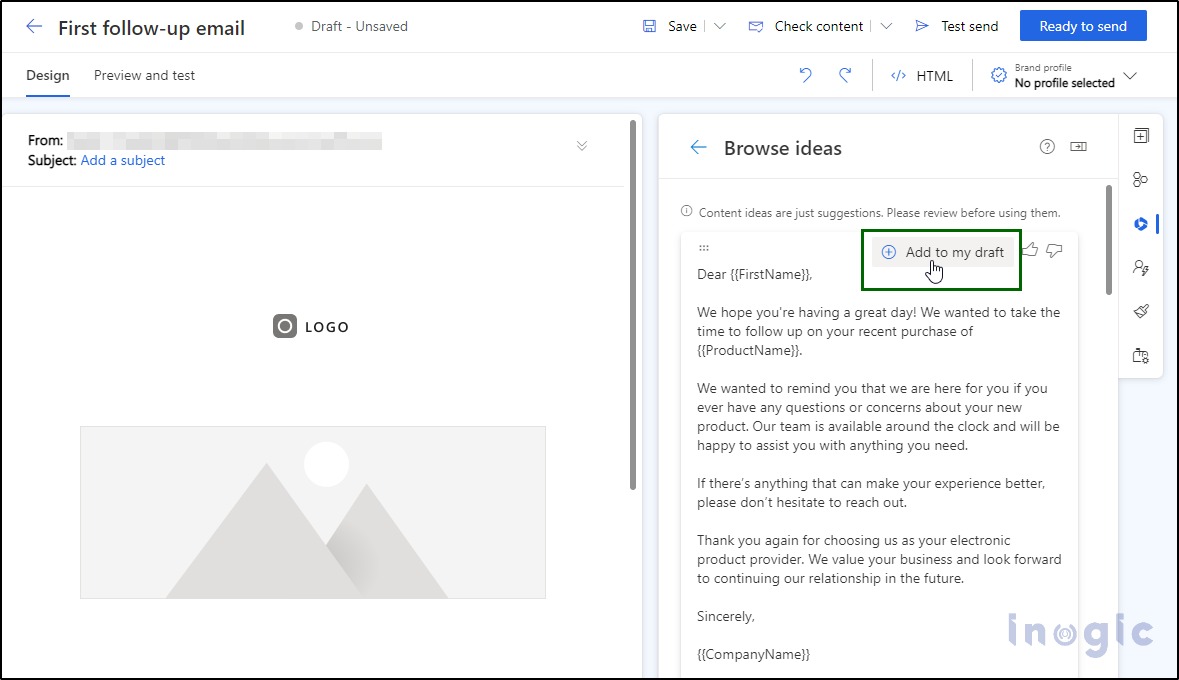 You can drag and drop the content by clicking on the "+" button-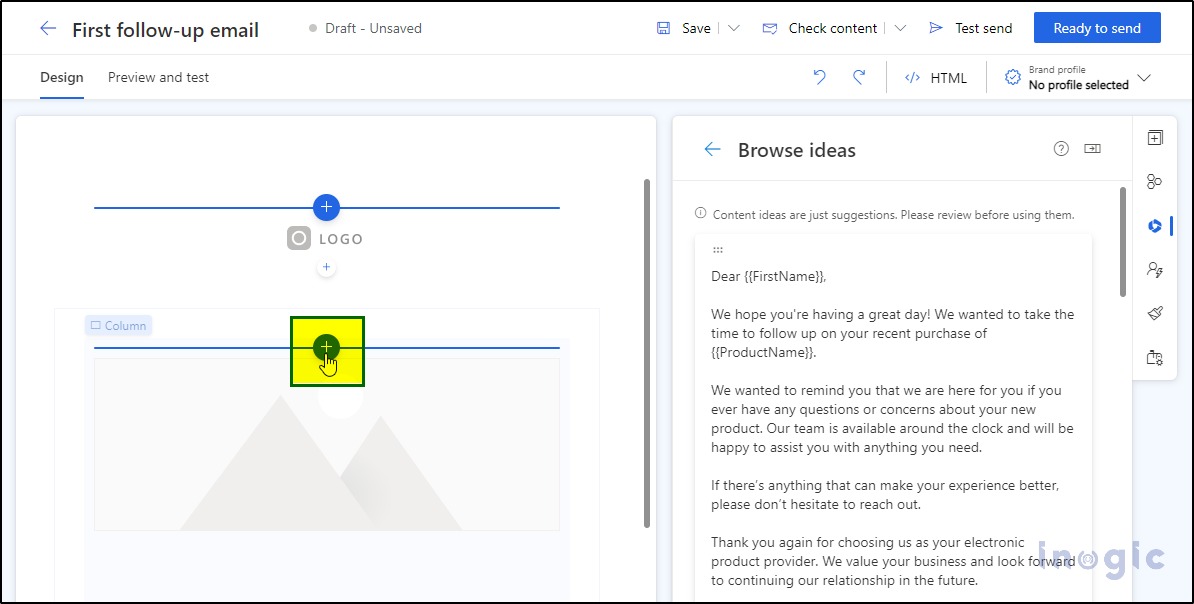 Here, are your ready-to-send emails without much human effort or errors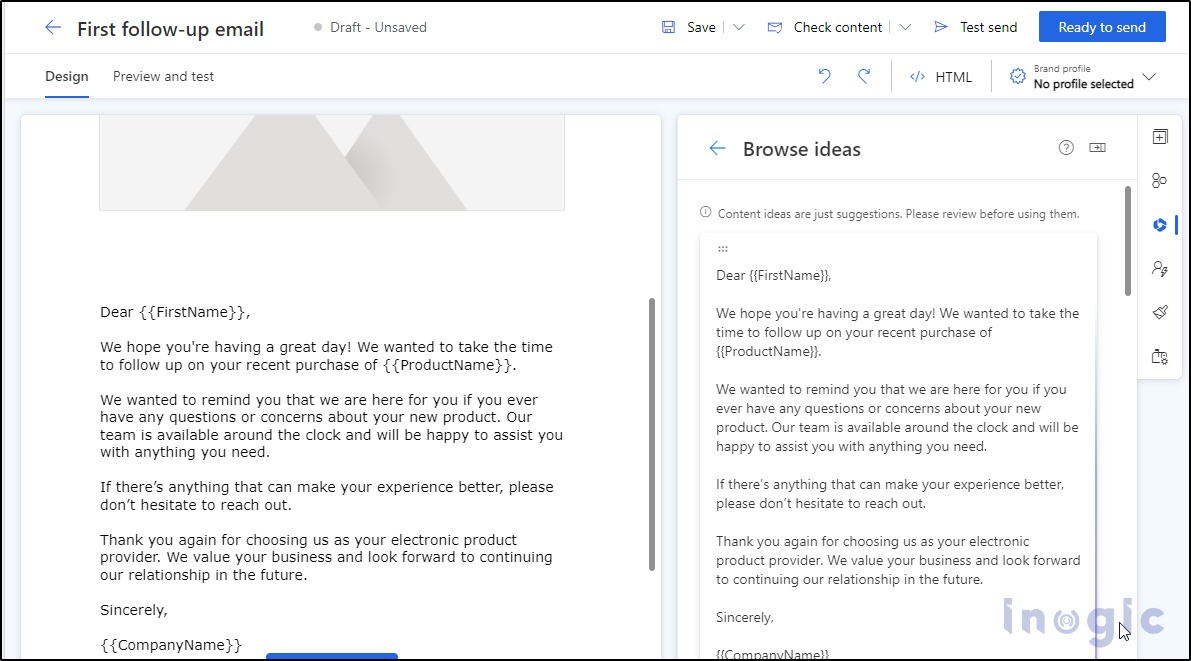 Conclusion
Using Copilot you can easily get suggestions for your email content thereby saving your email writing time and avoiding grammatical errors.