http://www.inogic.com/blog/wp-content/uploads/2022/12/Holiday-Sales-with-Gamification.png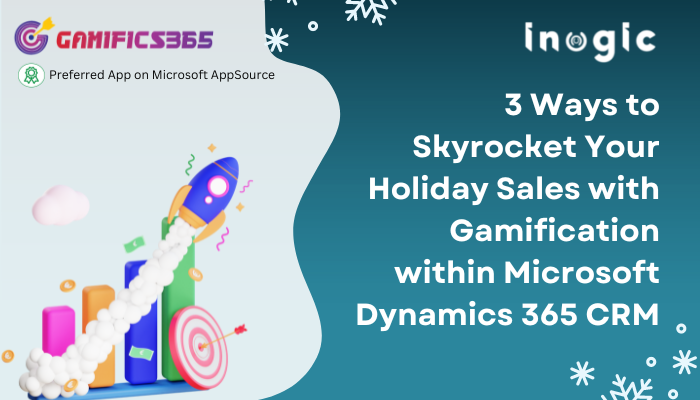 Christmas time and your sales team need an extra morale boost?
December means the holiday season, and also an increase in sales opportunities. Be it small or midsized businesses, whether you are in an insurance or retail business, the holiday season means the selling season.
Well, don't we do this all year round? Grinding every day to work on our business processes and sales quota. So, what's the twist here? How come it's different during the holiday season? For once, we want to finish our sales target before we sign off for the holidays. Because right after, the new financial year starts with new targets and budget plans for Q1. This means, last minute mad dash to get all of our work done. This includes working on sales quotas, finishing all the work we have been postponing for the year-end, and more.
Very quickly, December becomes a little overwhelming and stressful.
And a stressed team means an unhappy team leading to decreased efficiency. And keeping the holiday spirits up and running within the workplace is important. Here, motivation and engagement is the key.
So, it's also time to 'Get opportunistic with a vision!'
Humans love competition! And the best way to create healthy competition within your organization is by using gamification.
72% of people say gamification motivates them to do tasks and work harder on the job.
So, why not harness the power of games and motivate sales?
In this blog, we have shared motivational game ideas that are guaranteed to boost your sales team's performance while keeping the holiday spirits intact.
12 days of Christmas Sales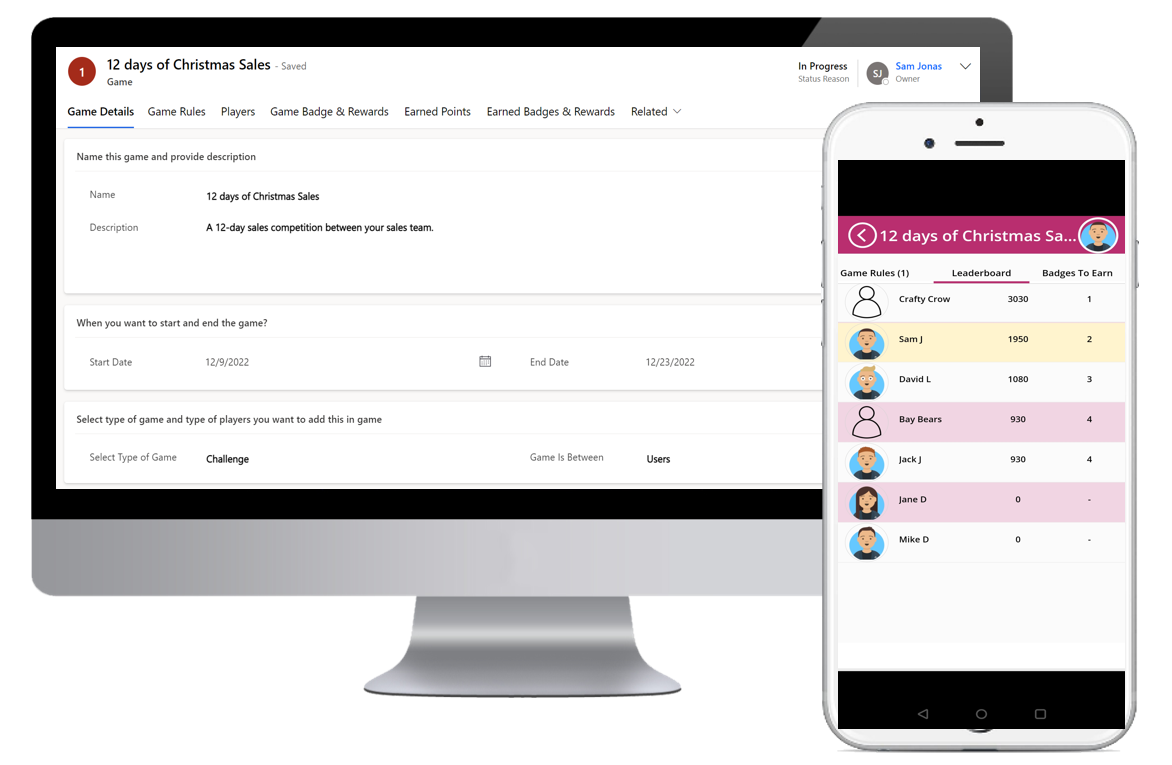 The way 'The Twelve Days of Christmas' carol signifies the twelve days that make up the Christmas season, you can create a game of similar fashion for your salespeople. A 12-day sales competition between your sales team, with different quantifying goals like the salesperson with the most sales, the highest revenue generated, etc., is rewarded.
Best team of Elves
We all wait at midnight for Santa Claus to come down our chimney and give us a gift. But all these gifts that Santa has in his bag are packed and mapped house by house by hard-working elves. Likewise, a manager leading the team is helped by their teammates. So, to keep the morale of the team high, a game between different teams can do wonders for team building, and keep the team running.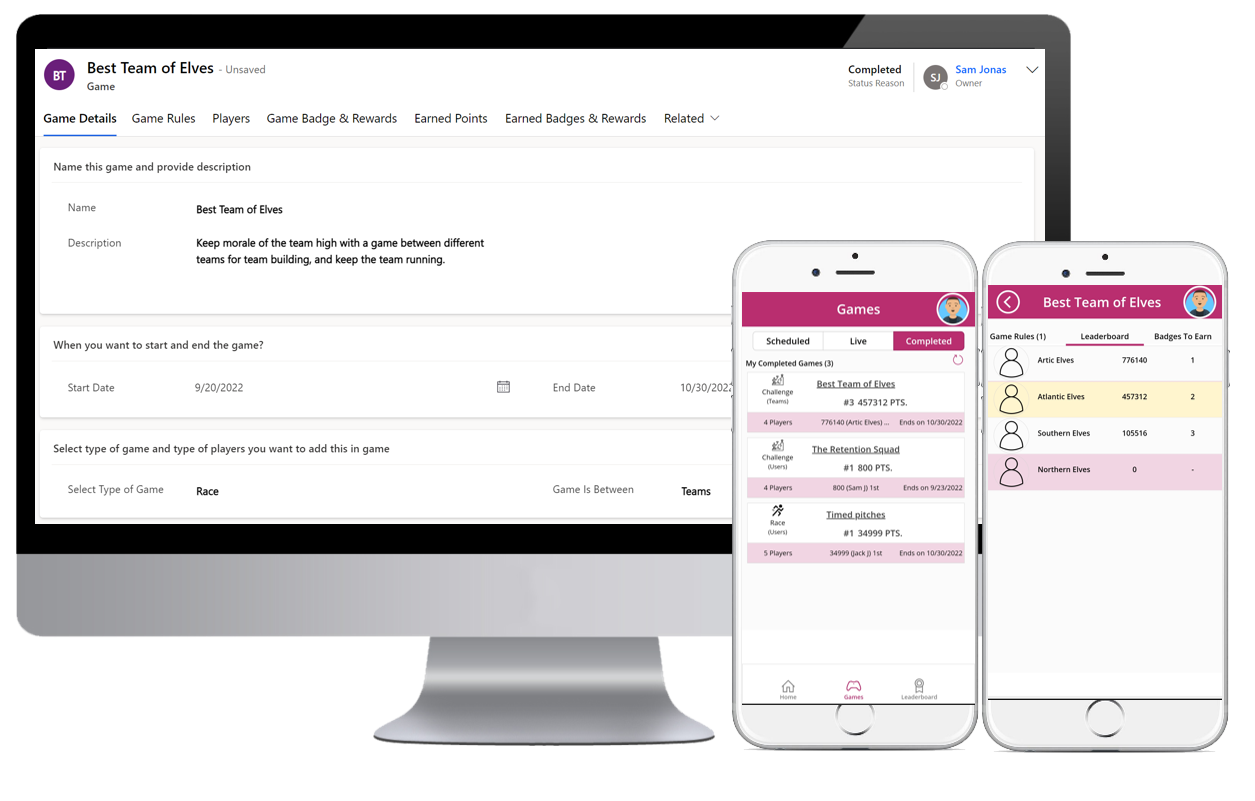 Surprise on the spot Games
Who doesn't love surprise gifts? And since Christmas is all about gifts, having a surprise game in your organization can create a cheerful environment.  Games like 'Cold Calling Genius', 'Day's Most Sales', etc. You can quantify day-to-day tasks and create games around them, creating most accounts in CRM, most billings in the day, etc. So, create fun daily games this Christmas and reward your employees with points, badges, and a fun holiday environment.
But remember, these games are not just to hit your sales numbers. Gamification is a hidden tool for team building, creating a sense of belonging and camaraderie. With individual games, you can motivate employees into giving their 110%. With team games, you can incorporate new team members into the fold in a fun and exciting way.
So, this holiday season, gift your sales team games and fun using Gamifics365!
Gamifics365, the only Gamification app within Microsoft Dynamics 365 CRM, can help uplift your organization's mood and sales team's work motivation. Gamifics365 is one of the latest sales-boosting apps from the suite of 15+ Microsoft AppSource preferred apps by Inogic, a leading Microsoft ISV Gold Partner.
Learn more about Inogic's other apps on Microsoft AppSource or our website.
Let's fill our stockings this holiday season with great tools and technology.